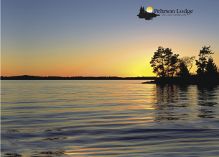 Even though we are in the middle of winter with all this snow (doesn't it feel like it has snowed every day for at least a week?) it's not too early to start thinking about summer vacation.  We're lucky because in Minnesota we can enjoy four seasons of all different vacations, but personally my favorite is summer vacation!
Summer vacation is a great way to not only relax and unwind, but also a great way for families to spend time together and connect.  Away from the routine of everyday life and all its requirements, we're free to enjoy ourselves and take part in our favorite activities and maybe even learn a few new ones.  This active fun gives us time to really relate to our families and create special memories together!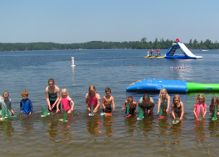 And besides our state's advantage of the fabulous four seasons, we also have the advantage of Minnesota Resorts.  You don't have to go far to find a family-friendly location that not only offers you a beautiful place to stay, but also fun activities to enjoy.
Pehrson Lodge is the Classic Minnesota resort located on beautiful Lake Vermilion in northern MN. It was voted "Property of the Year" by MN Association of Innkeepers.  It features lovely housekeeping cottages and a 12 bedroom reunion chalet nestled in the trees on a secluded bay of Minnesota's most beautiful lake.  You can enjoy well-appointed, newly updated cabins, natural sand beach, daily children's activities, expansive boat rental fleet, free non motorized water craft (sailboats, canoes, sea kayaks, hydro bikes, SUP boards, windsurfers and paddle boats), guide service and dock service.
For a special deal, enjoy 30% – 45% discounts with off season rates! Discounts are listed on their website for early summer, late summer, spring and fall! Discounts vary depending on number of people and cabin type.
This post and exclusive offer are sponsored by US Family Guide!