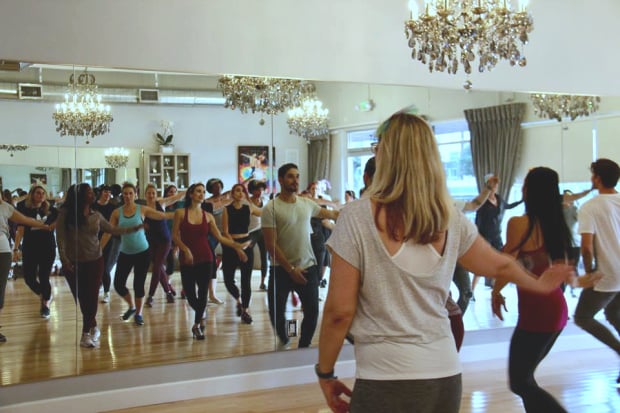 During the holidays I had one of my most fun and memorable days ever when I got a dance lesson from "Dancing with the Stars" pros Brandon Armstrong, Alan Bersten and Gleb Savchenko at Gleb's dance studio, Pro Dance LA, when I was visiting Los Angeles for the Nutcracker and the Four Realms premiere.
I'm a HUGE fan of Dancing with the Stars and having a chance to meet the pros and have a dance lesson from them was a dream-come-true for this former dancer. I'm happy to say that lots more Minnesotans are going to get a similar experience coming up in May!

If you love to dance (or are just a dance fan), you'll be excited to hear that Minneapolis is one of the specifically chosen cities for the spectacular Day of Dance! Pro Dance LA is bringing the hottest professional dancers from Dancing with the Stars including Artem Chigvintsev, Gleb Savchenko and Alan Bersten .
Enjoy one full day of learning to dance from the best, in an up close and personal setting, on May 4, 2019. It's a chance to experience their teaching and get to know them through Workshops, Private Lessons, Meet & Greet Photo Session and Q&A.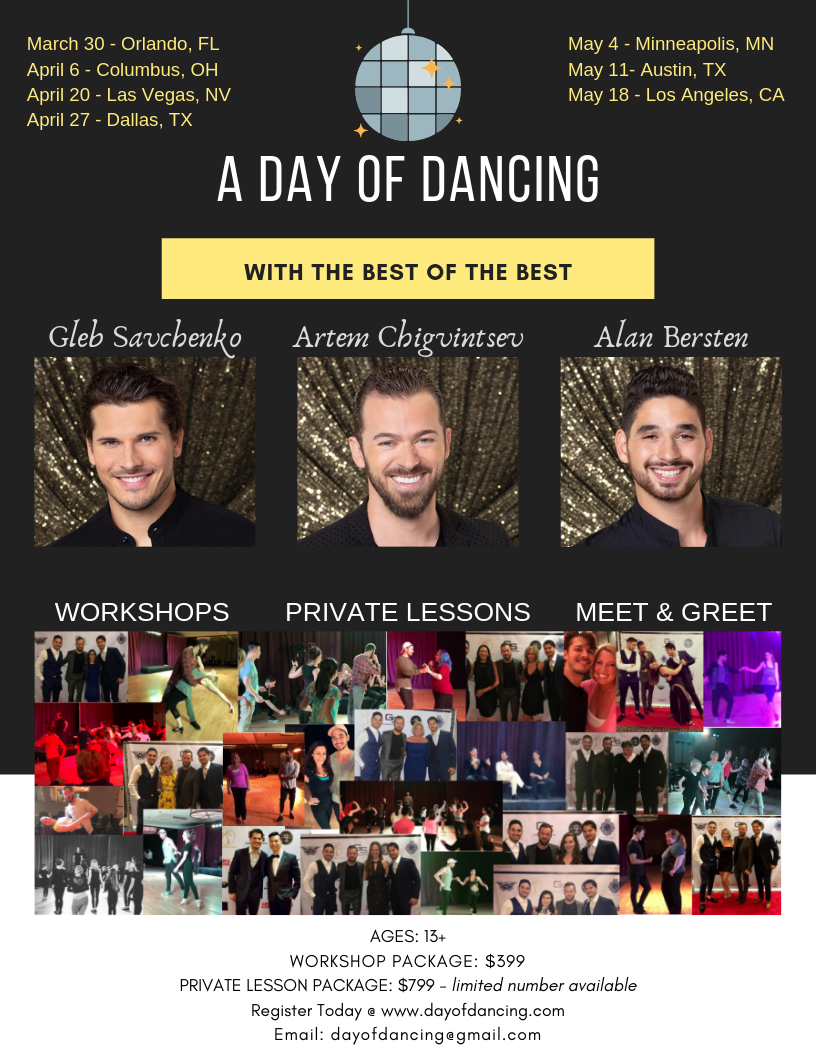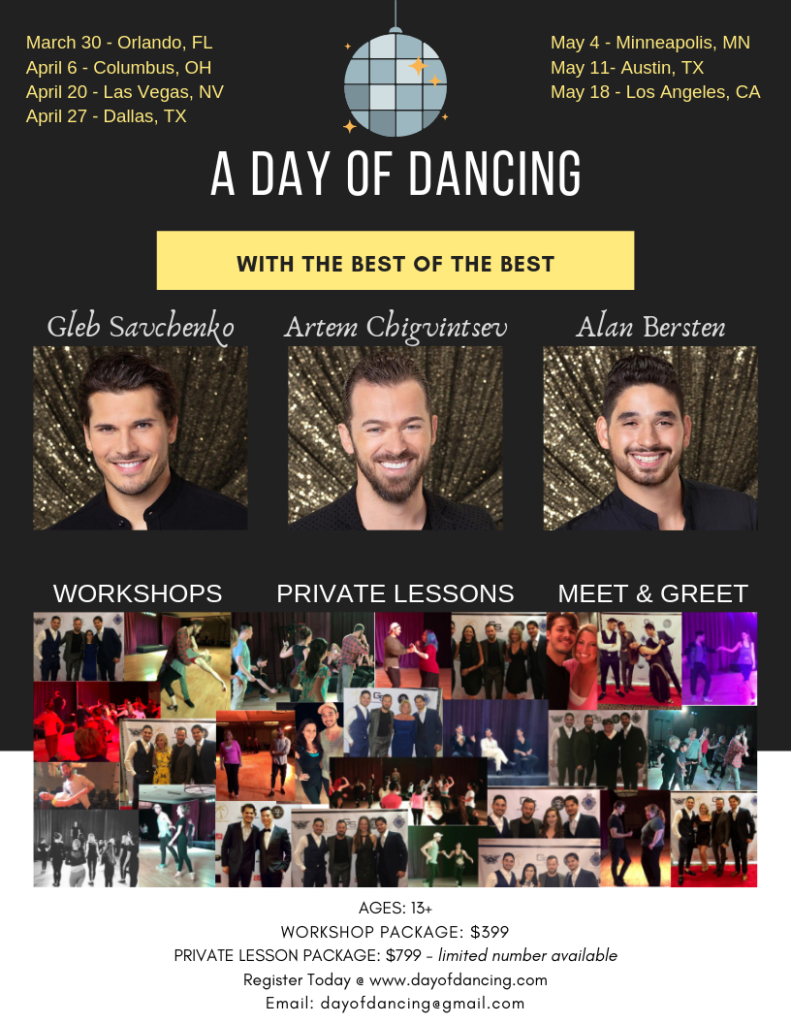 Did you know that Alan Bersten is from Minnesota? Yes, he is! And his brother and sister-in-law, champions Elena and Gene Bersten, own Dance with us America, at Southdale in Edina, where the Day of Dance will take place.
No matter if you are a dancer, dance student, a dance fan or have never stepped foot on a dance floor – this day is for you! This event is for ages 13 and up. You can learn more and register at www.dayofdancing.com.