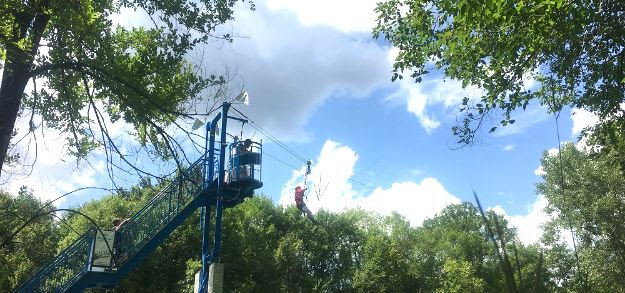 Three Rivers is bringing adventure to Robbinsdale and Crystal this weekend. Check out two different events happening this Saturday and Sunday:
Saturday, 9/14 from 1-5 pm at Sochacki Park (Robbinsdale/Golden Valley)
Sunday, 9/15 from 1-5 pm at MAC Wildlife Area (Crystal)
At these events the whole family can try rock climbing and geocaching, ride a zipline, explore with naturalists, and scavenge for critters – all FREE! Drop in anytime.