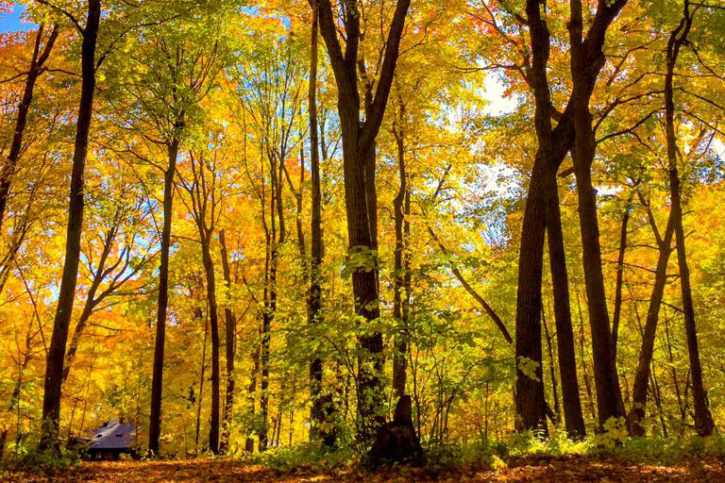 Located just on the edge of the metro area is Tanadoona…maybe you've heard of it? It's located near Excelsior on more than 100 acres on the shore of Lake Minnewashta.
On Tuesday, October 13 they're hosting a Fall Colors Hike from 4 – 6 pm. All ages are welcome, and children under 18 must be accompanied by an adult. The event is free, but there is a $5 suggested donation at the event. You will need to register in advance.
Enjoy the Tanadoona trees in all their colorful glory! Bring your camera for beautiful fall photo ops or totally unplug as you wander the Tanadoona trails. Warm cider will be available. All guests must check-in at the Tanadoona Office (building with "Tanadoona" sign next to the parking lot).
The guided hike departs at 4:10 pm and will be led by a Camp Fire Minnesota Naturalist. Maps are available for self-guided hikes.
Camp Fire Minnesota is located at 3300 Tanadoona Drive in Excelsior.