Cinderella is back at the Minneapolis Children's Theatre. Two words that fully describe this zany show, fantastic and funtabulous! A show that's great for the whole family. Yes, bring the grandparents, bring the kids of all ages. or just go with some friends. It really truly is a show for everyone. Even the sometimes hard to please middle-school age group will love this one. It might not quite be your Grandmother's version of Cinderella, but it will loosely follow the original story. There's still Cinderella and a Prince, oh and we cant forget the Stepsisters and Stepmother, all of which are quiet memorable characters. It's difficult to say, just who steals the show more. Lot's of fun music, and memorable moments rolled into this show. This is also a show with just the right amount of audience participation, you won't want to get too comfy in your seat.
Cinderella runs now through January 8th, so plenty of options to find a date that works. Keep in mind, this show is a popular one, so don't delay in getting tickets.
Children's Theatre Company (CTC) presents the back-by-popular-demand production of Cinderella. This rambunctious musical originally created by CTC brings together the heart-warming, classic story of Cinderella's transformation, a Victorian Christmas party with lavish period costumes, grandiose sets and holiday carols, with brand-new, clever pop culture references, shameless physical comedy, audience participation, and gut-busting gags.

Cinderella is a favorite for Peter C. Brosius, CTC's Artistic Director and Director for the show. He states, "This show absolutely has something for everyone – from the pop culture twists, to the surprising jokes told by our wild stepsisters and stepmother, to the tender story and holiday carols we all love – this is an experience unlike anything else for the entire family. I am also thrilled to have our entire Acting Company onstage delighting you in this production full of spectacle, heart and non-stop audience interaction!"

Hold on to your pumpkins! The magical, fantastical, and all-too-hilarious Cinderella returns to our stage for the holiday season. Freshly updated with all new songs, gags, and mayhem, you'll jeer at the deliciously dysfunctional stepmother and sisters as much as you'll cheer for Cinderella in her quest to attend the magnificent ball and fulfill her destiny. Put on your glass slippers, and join us for this spectacular and outrageous telling of our unique Cinderella, guaranteed to delight.

The entire CTC Acting Company, who have been entertaining CTC audiences for a combined 106 years, shines in this production that includes Traci Allen Shannon playing the role of Cinderella, Reed Sigmund and Dean Holt playing Cinderella's stepsisters, Autumn Ness playing the Stepmother, and Gerald Drake playing Lord High Chamberlain. CTC's 15/16 Performing Apprentice China Brickey will perform as the fairy godmother. David L. Murray, Jr (recently in Theater Latte Da's Ragtime) will debut at CTC as the Prince.

Music direction is provided by Victor Zupanc, sound design by Sean Healey, choreography by Linda Talcott Lee (Emmy Award for Outstanding Individual Achievement in Choreography), scenic and costume design by Eduardo Sicangco (Lyceum Theatre, Lincoln Center for the Performing Arts, Radio City Music Hall), lighting design by Paul Whitaker (CTC credits as Lighting Designer include The Wizard of Oz, Annie, Shrek the Musical, and more), and puppet design by Eric Van Wyk (CTC Credits as Puppet Designer include Alice in Wonderland, The Biggest Little House in the Forest, Busytown the Musical, and more).

Cinderella runs now through January 8, 2017 on the UnitedHealth Group Stage and is recommended for all ages. Tickets are on sale now starting at $15. For more information, visit us online at childrenstheatre.org or call the Ticket Office at 612.874.0400. Cinderella is proudly sponsored by Delta.
About the Author
Latest Posts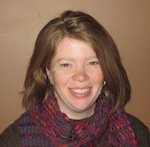 Kristi is married with twin girls in high school. She grew up on a small dairy farm, but now lives in the southern suburbs of the Twin Cities. She enjoys finding free or thrifty things to do whether they are outings close to home or last minute adventures to far-away places.
Kristi can also be found enjoying estate sales, attempting to garden, volunteering in the wetlands or a favorite thrift store, or maybe just enjoying a good play in one of the many theatre venues in the area.