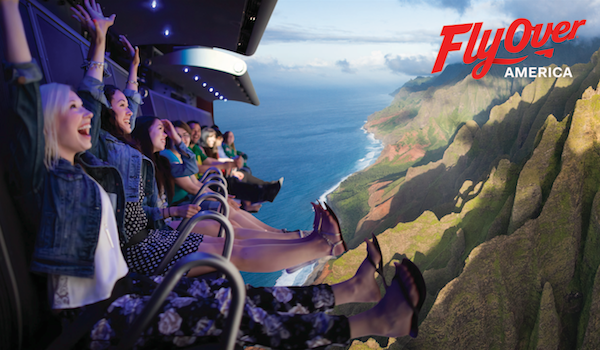 Even if you're not able to get away this summer to travel across the U.S., you can still see it all at FlyOver America, a new attraction that opened at Nickelodeon Universe at the Mall of America this spring. Using the latest in flight ride technology, FlyOver America gives you a truly bird's eye view of America's most awe-inspiring sights as you sit in a suspended chair with your feet dangling in front of a gigantic spherical screen. The experience is enhanced with special effects including wind, mist and scents, combined with the chair's motion – all to make you feel like you're truly soaring.
During your journey you plunge into deep valleys and trace the path of their rushing rivers. Feel the wind in your hair as you glide over tranquil lakes and marvel at the snow-capped mountains towering above. Take in the sights and sounds of buzzing urban settings and the expansive wild lands of the west. By the end of your ride, you'l be in awe of the breathtaking splendor of our country. Coast to coast, valley floor to mountain top, you'll travel more than 10,000 miles without leaving Mall of America!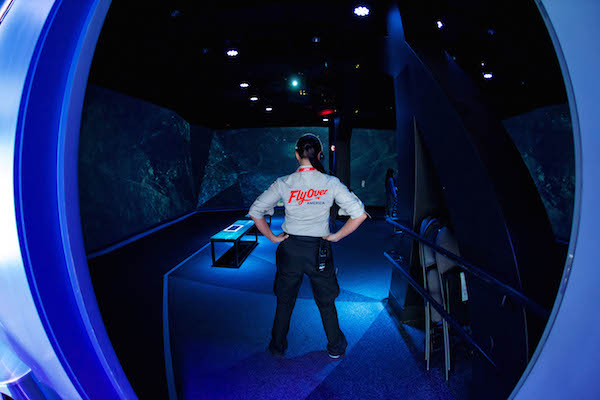 To celebrate the official start to summer and the upcoming Fourth of July holiday, FlyOver America has launched a brand new Facebook contest today for a chance to win the ultimate Minnesota staycation package, including:
A FlyOver America Fan Pack (2 tickets, t-shirts, hats, Howie bears, souvenir photo package and magnets)
One night at the Radisson Blu Mall of America
A dinner for two at the Hard Rock Cafe and fan pack
4 passes to Waterpark of America
Entering for the contest is easy – all you need to do is post a photo via this link highlighting how you celebrate the Fourth of July!