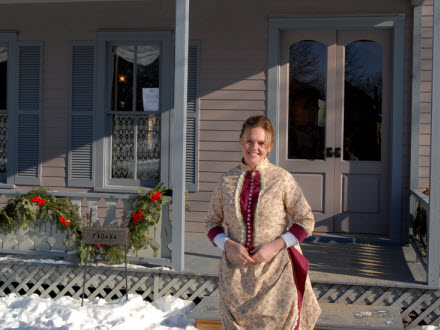 Folkways of the Holidays is taking place at the Landing in Shakopee.  A great way to step back in time for the holiday season, experience what it used to be like in the 19th century. The event begins December 1st and then on various dates after that through December 23rd. If you prefer an evening event, then the Folkways by Candlelight takes place on December 14th.
Discover the holiday traditions of 19th-century Minnesotans. Watch folk art performances, ride a horse-drawn trolley, and tour homes with culturally-distinct decorations and crafts. Dress for the weather. Great for scouts working on badge requirements.

$8 ages 18-64
$5 ages 2-17 and 65+
Children under 2 free.

Children 17 years and younger must be accompanied by an adult.