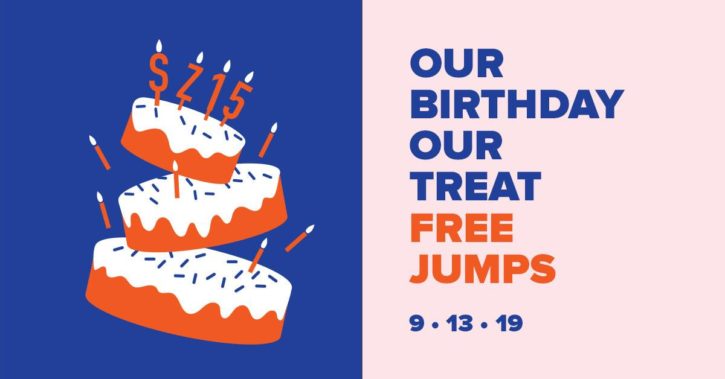 Sky Zone is celebrating their 15th birthday this Friday (9/13) by offering FREE 30-minute jump passes! There are Twin Cities locations in Blaine, Edina, Maple Grove, and Skyzone Oakdale.
Just show up at Sky Zone the day of the event and ask for the FREE 30-minute pass. If you want to jump for longer (60, 90, 120, or 180 minutes), you can do so and just pay a reduced rate.

Sky Socks are not included and are $2.50/pair, but are reusable so you can keep them for your next visit to Sky Zone. Limit one FREE 30-minute ticket per jumper, valid between 3 – 7 pm or 4 – 7 pm (depending on location).
They will also be offering specially priced food combos which vary by location (no outside food or drink is allowed). Some locations are also having special activities and prizes.