You're invited to an advance screening of Jennifer Lopez's upcoming movie, SECOND ACT, coming to theaters everywhere December 21st.
I'm the first to admit that I'm a big JLo fan. From singing to dancing to movies to TV, she has done it all and excelled. Not to mention, she's a Puerto Rican from the Bronx just like my hubby. I feel like that kinda sorta makes her like at least a step sister-in-law. (I wish!)
About the movie:
SECOND ACT is a heartfelt comedy that will inspire audiences. Jennifer Lopez returns to the big screen in an empowering, signature role that proves your dreams are always within reach. By using street smarts, real-world experience and determination, you too, can break down superficial barriers opening opportunities to succeed in any situation.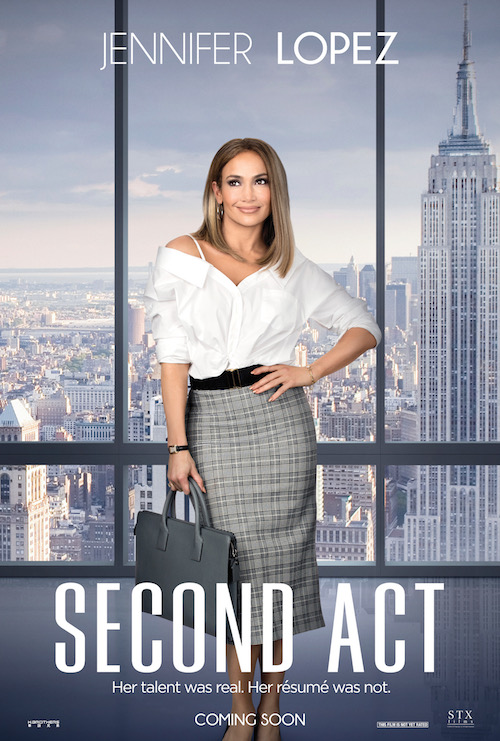 Second Act Advance Screening:
While the movie won't be in theaters for over a month yet, you can see it THIS WEEK! You and a guest are invited to an advance screening of SECOND ACT, starring Jennifer Lopez, this Thursday, November 8, at Showplace ICON at 7:00pm. To download a pair of passes click on the link below (while supplies last). Seating is based on first come, first served. It is recommended to arrive early. http://stxtickets.com/UAIta61589