Celebrate National Blood Donor Month this January with a free medium hot or iced coffee from Dunkin'.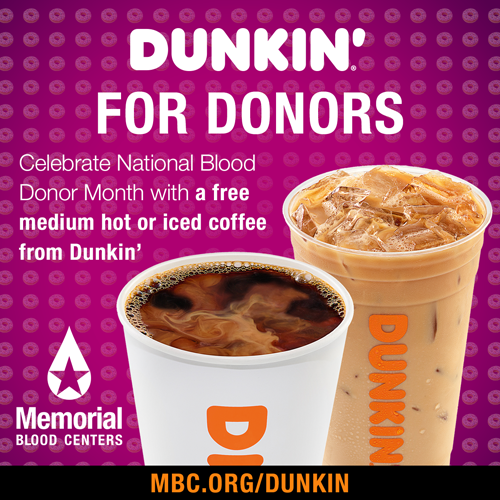 Did you know that January is National Blood Donor Month? Memorial Blood Centers is partnering with Dunkin' to show appreciation for blood donors by giving out vouchers redeemable for a free medium coffee (hot or iced).
You'll also be entered to win a $25 Dunkin' gift card or free coffee for a year! You can schedule your appointment online or call 1-888-GIVE-BLD (888-448-3253).