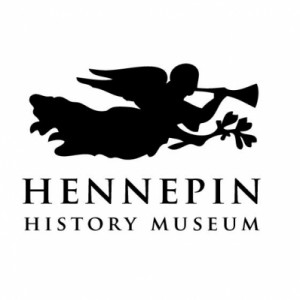 Have you ever been to the Hennepin History Museum?  The museum is offering two upcoming free evening events, a great opportunity to check it out if you haven't or revisit it if it's been a while.  November 21st and December 5th are the two free evenings.
Please join us for two casual open house events at HHM, for members and all others wanting to learn more about the Museum's present and future. Enjoy refreshments and conversation with our new executive director, John Crippen, our board members, and these special guests:
Thursday, November 21, 5-8 p.m.
HHM curator Alyssa Thiede and Augsburg history professor and HHM board member Jacqueline deVries will give tours of and share stories about our new exhibit, Votes for Women. The exhibit examines the struggle for women's suffrage 100 years ago—through the lens of Hennepin County.
Thursday, December 5, 5-8 p.m.
Stephanie Glaros is a local photographer and author of Humans of Minneapolis, a glimpse into the extraordinary stories of the ordinary people who live in the city. Stephanie created the Being Human photography exhibit currently on display in the Museum, and she will discuss her work and how it builds community.
If you can't make it for one of the free event evenings, add it to your list and make a point to check it out. Take a look at the current exhibits. They occasionally have special events, some of which you need to register for. There is a small admission charge of $5 for adults, and $3 for seniors and students, under 6 is free. **Note the website states: We regret to inform you that our building is not fully accessible and does require climbing stairs.
Hennepin History Museum was officially founded as the Hennepin County Historical Society in 1938, although it has roots extending back to the 1858 founding of the Territorial Pioneers Association. The museum's first home was located in St. Louis Park's City Hall; in the 1940s, the expanding organization moved to a location on Harmon Place in the Loring Park neighborhood of Minneapolis. In 1958, the Hennepin County Historical Society purchased the George Christian Mansion to house its growing collections. The space in the sprawling 44-room mansion gave the museum room to expand its education and exhibition programs, and to continue to add to its historical collections. In the 1980s, the organization's name was officially changed to Hennepin History Museum. We remain in the historic Christian Mansion, where we continue to offer the public a wide range of exhibitions, educational programming, and access to our extensive collections