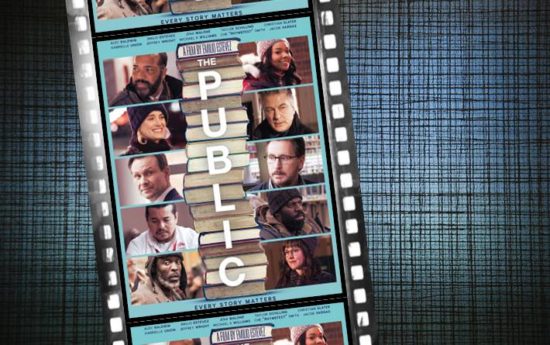 Join Minneapolis Central Library for a special (free) movie screening of THE PUBLIC, a new film written, produced, and directed by Emilio Estevez. The screening takes place tomorrow (Sunday, March 17th) starting at 2 pm. Minneapolis Central Library is located at 300 Nicollet Mall.
It's appropriate that this is taking place in a library as this film is about downtown Cincinnati librarians Stuart Goodson (played by Emilio Estevez) and Myra (played by Jena Malone) who see their regular winter day shaken up when homeless patrons decide to take shelter in their library for the night. What starts as a peaceful sit-in quickly escalates into a face-off with the police and the media.
After the screening, there will be a brief Q&A with Emilio Estevez. Doors open at 1:15 pm and seating is very limited and will be given on a first-come, first served basis. There is no overflow seating available. The film has a PG-13 rating and opens in theaters on Friday, April 5th.
More details HERE.