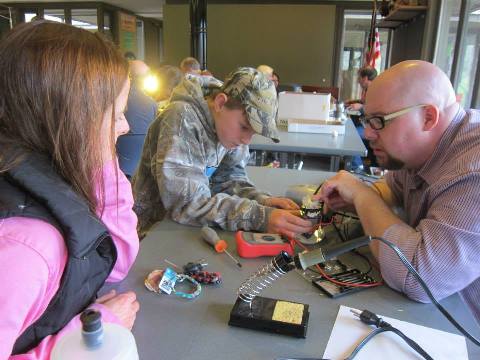 Don't throw it away! If you have a household or clothing item needing repair, get it fixed for free and learn valuable repair skills at a Fix-It Clinic.
At Fix-It Clinics, residents bring in small household appliances, clothing, electronics, mobile devices and more and receive free guided assistance from volunteers with repair skills to disassemble, troubleshoot and fix their items.
Fix-It Clinics teach valuable troubleshooting and basic repair skills, build community connections and reduce the number of repairable objects that are thrown in the trash.
Bring your broken household goods and clothing in need of repair. Please also bring any tools and supplies you think might help with the job. Events are first come, first served.
The next Fix-It Clinic is this Saturday, March 8, 2014, noon to 4 p.m. at Salem Evangelical Lutheran Church, 4150 N Dupont Ave, Minneapolis.