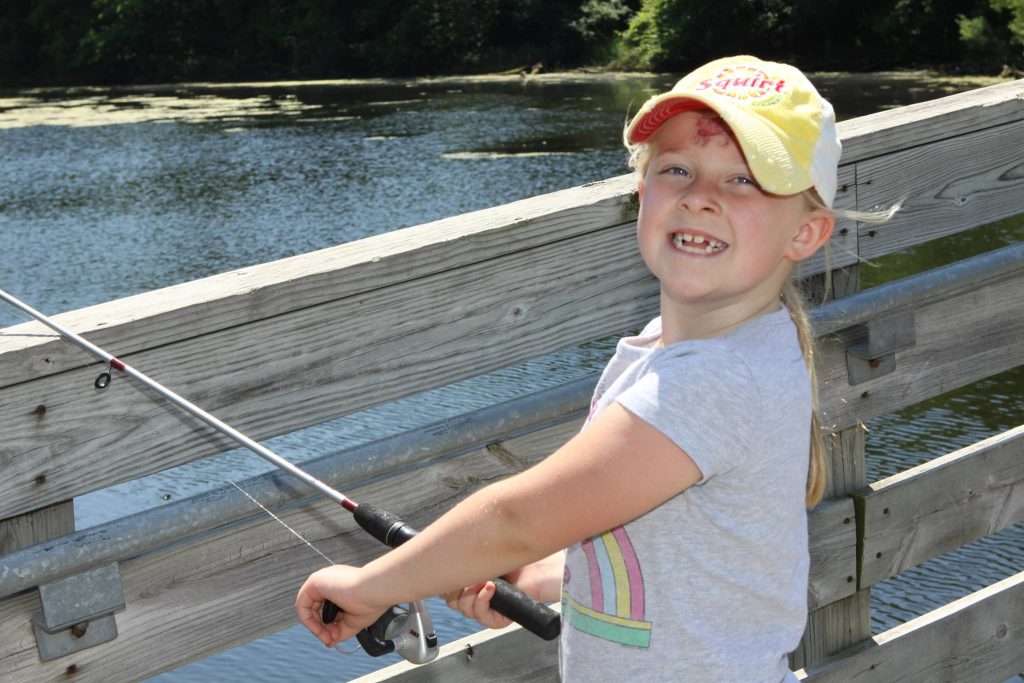 Do your kids know how to fish?  It's a favorite past time for the neighbor kids.  Even if they don't keep all of the fish, they love to see what they can get.  Plus, being outdoors and away from their screens is something their Mom loves to see the kids doing.
This Thursday evening (May 17) from 4-6pm your kids can learn how to fish at the Free Kids Fishing Clinic in Eagan.  This clinic is intended for ages 9 to 13, but younger children are welcome if accompanied by an adult, and adults are welcome if they are interested in learning the basics of fishing from shore. Fishing licenses are required for ages 16+.   They would appreciate it if you would pre-register here so they can plan for the event.  
Join us for free fishing! We provide poles and bait, or you can bring your own. The clinic will be led by fishing experts from Eagan's Water Resources department. Come and go any time you need during this two hour window. A fishing pole prize drawing will be held at 5pm.