Universal Pictures is offering a FREE sing-along screenings of the blockbuster musical comedy MAMMA MIA! on Mother's Day, Sunday, May 13, at 25 theater locations across the U.S. and Canada. Our Minnesota screening will be at Marcus Southbridge Crossing in Shakopee at 10:00 a.m. Get ticket information below, but first see how you can send a card to your mom!
MAIL MOM A HANDWRITTEN NOTE FOR FREE:
You can also do something special for Mom! Mail your mom a handwritten card this Mother's Day compliments of #MammaMia2. Just visit http://unvrs.al/DearMammaMia to design your card and provide her address to have the card sent to her. Moms love getting cards in the mail!

MAMMA MIA SCREENING TICKETS:
Free tickets will be available on a first-come, first-served basis and may only be picked up at the theater box office starting at 9:00 a.m. on Sunday, May 13.  This offer is valid for the 10:00 a.m. showing of MAMMA MIA! THE MOVIE on May 13, at participating locations only.
For more information and a list of theaters offering the special screenings, please visit www.MammasDaySingAlong.com.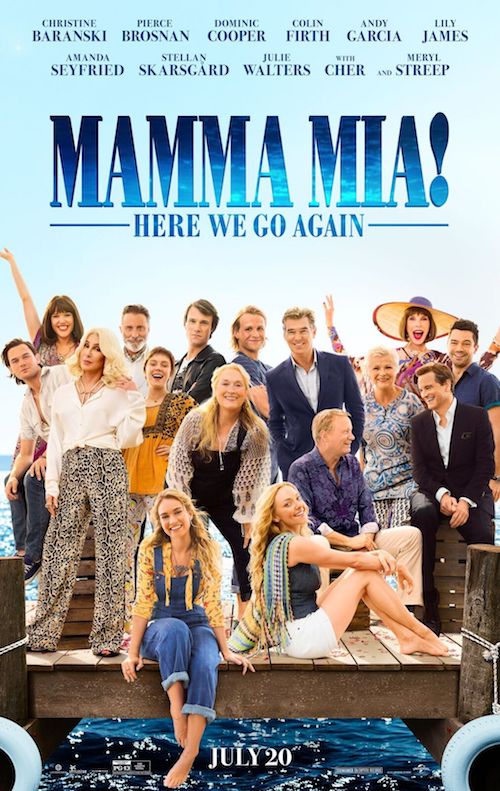 MAMMA MIA! HERE WE GO AGAIN FREE SONG DOWNLOAD OFFER:
For a limited time, when you buy tickets to #MammaMia2 on Fandango you'll get a FREE song download of 'When I Kissed the Teacher'!