Enjoy a night of outdoor theater with free performances of Newsies, the musical based on the Disney film!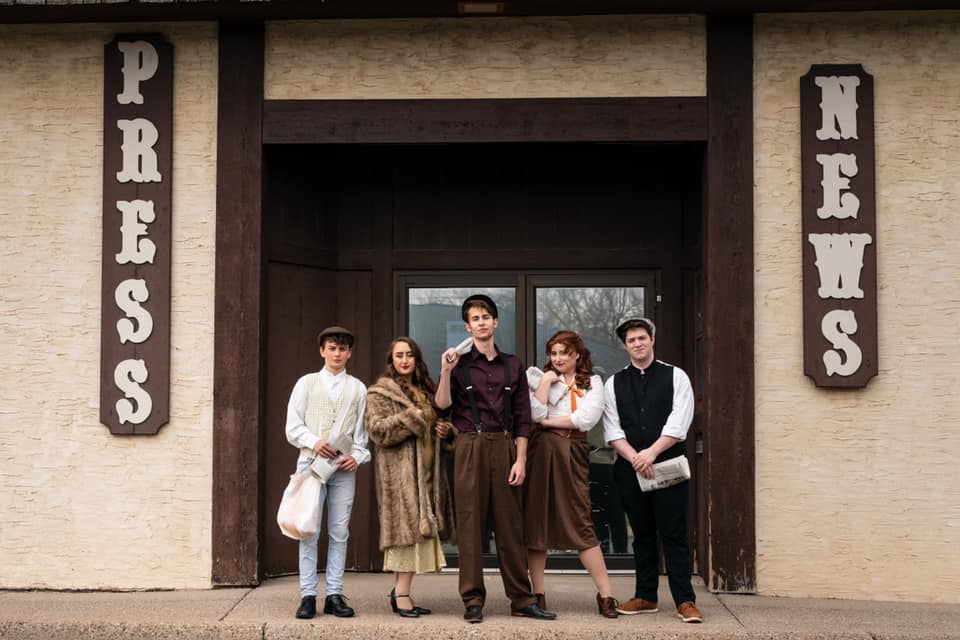 We love to go to plays and we are very excited to see live and in person performances returning this summer. The Free Performance of Newsies presented by Bunce Productions is something everyone can enjoy.
The performance takes place outside, so it's a perfect way to enjoy a summer evening. Bring a chair or blanket along with some bug repellent for those pesky mosquitoes and enjoy some theater.
Performance Dates and Time:
Friday-Saturday, July 23-24
Monday-Tuesday, July 26-27
Thursday-Saturday, July 29-31
Time: 7pm
Location: Dayton
11350 Dallas Lane N, Dayton, MN 55369
This is a residential location–the performances are hosted by the Bogle Family.
How much are tickets?

All performances are FREE ADMISSION!
There are a multitude of costs associated with producing a show–Bunce Performing Arts is a non-profit, 501(c)3 company and their theatre relies on donations to keep the summer shows free!
You have the opportunity to donate HERE on their website or at a performance of Newsies to help those who may not be able to afford a ticket to see Live Theatre. All donations are tax deductible. Thank you for your generosity!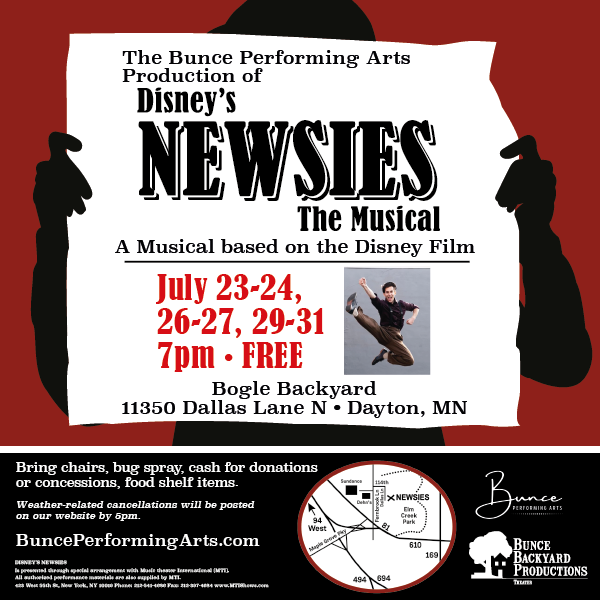 WHAT TO BRING:
Outdoor Chair or blanket for seating (arrive early)
Please no child chairs (your child won't see) or tall indoor chairs (your neighbor behind won't see)!
Cash for concessions or donations
Mosquito repellent
Click here to go the event page where you can find directions and additional helpful information.
IN CASE OF RAIN: Any Cancellation of show due to weather will be decided by 5 pm and announced here on the Website, (Rain Dates: Sun, July 25, and Wed, July 28)