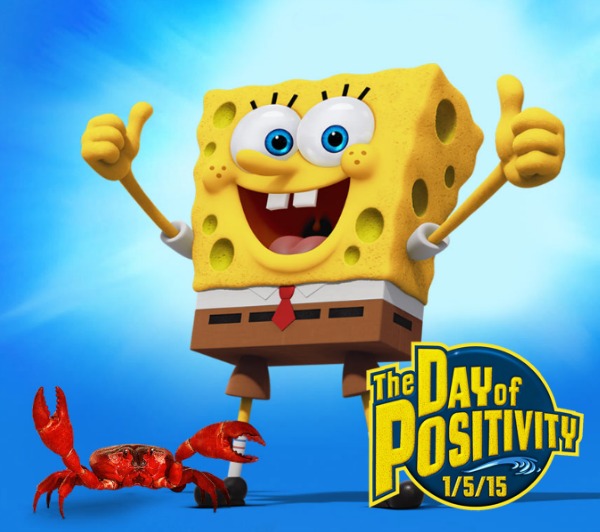 Today has been declared "The Day of Positivity" by Paramount Pictures and Nickelodeon Movies to celebrate the release of SpongeBob SquarePants' upcoming film, "THE SPONGEBOB MOVIE: SPONGE OUT OF WATER," which arrives in theaters on February 6, 2015.
SpongeBob's fans can visit www.DayofPositivity.com to watch the "Thank Gosh it's Monday" video, upload and share "Positive" selfies, and receive a special "Positivity" message from SpongeBob himself. You can also upload a picture on Instagram for a chance to win Amazon Gift Cards.
We are extra lucky here in Minnesota, because there is a special event at Nickelodeon Universe® right here in Mall of America! There will befree rides on SpongeBob Rock Bottom Plunge & Pineapple Poppers and a free in-park scavenger hunt, The Great Spatula Caper from 5-7pm. SpongeBob will also be available for photos with fans during that timeframe!