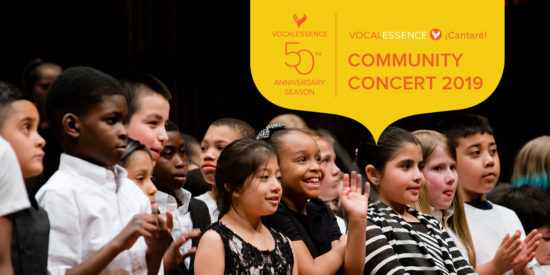 Hear the community come together in song as hundreds of students will join VocalEssence to celebrate Mexico in song at the VocalEssence ¡Cantaré! Community Concert. It's happening Tuesday, May 21st at 7 pm, and tickets are FREE! (Tickets are required, though, so you'll want to order them online or pick them up at one of the locations listed here.)
This bilingual concert is the culmination of a year-long composer-in-residence program.
The Ordway Center for the Performing Arts is located at 345 Washington Street in St. Paul.