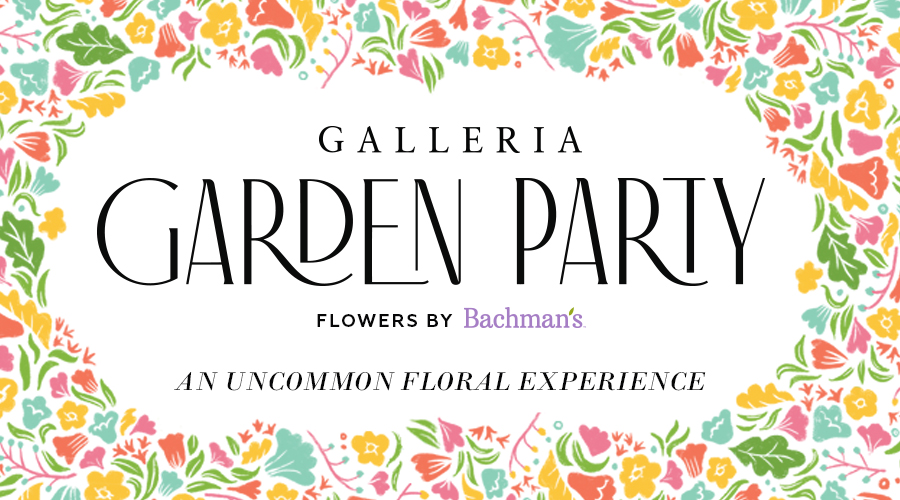 If you find yourself missing the tradition of the flower show at Macy's, you can make the Galleria flower show an annual event.  The Galleria and Bachman's have teamed up to bring you an artistic floral event.
This year's them is Garden Party: An Uncommon Floral Experience, located throughout the Galleria and it's free, no admission.  Get your eyes and nose ready, from March 24-April 7th.  Sometimes it can get busy, so if you don't like crowds pick an off time, like an early morning or later in the evening.
When we walked through the flower show last spring, I was surprised by the smell, reminding us that spring is closer than we think.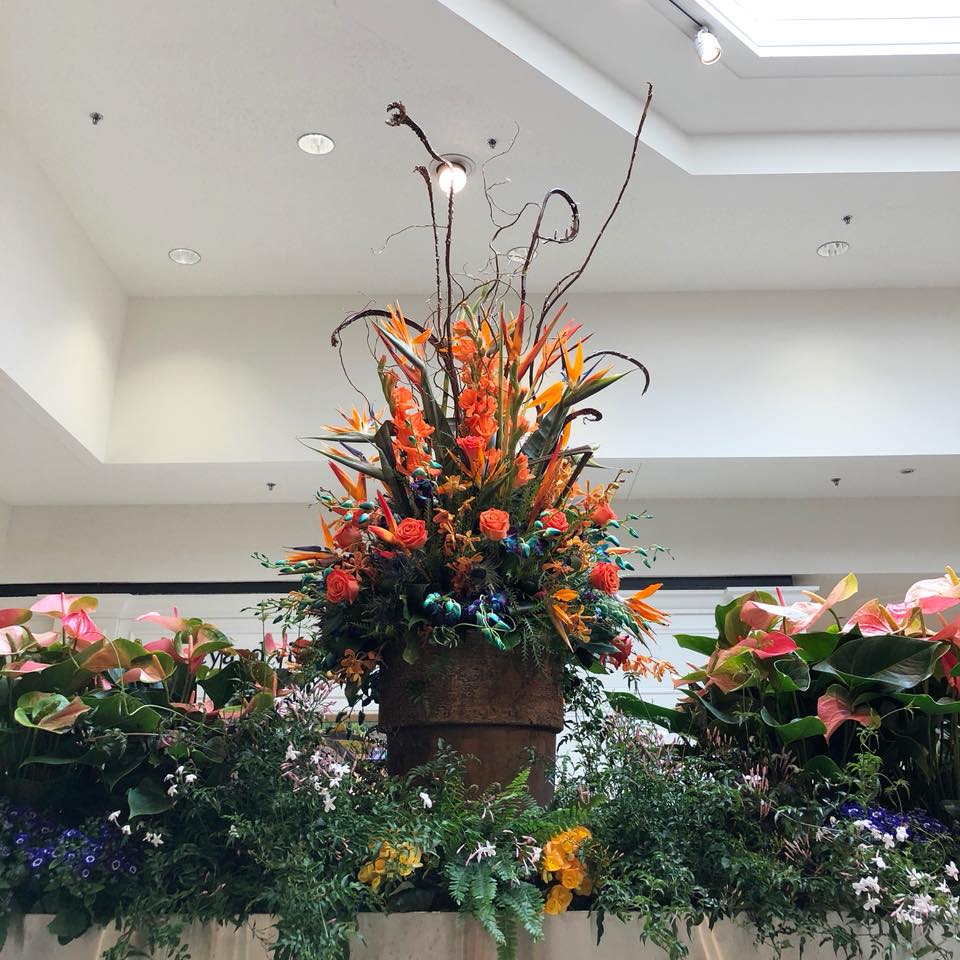 There's free parking at the Galleria as well as some great places to eat and of course the shopping!  You can make it a full afternoon, enjoying the sites and smells as you wander inside the mall.