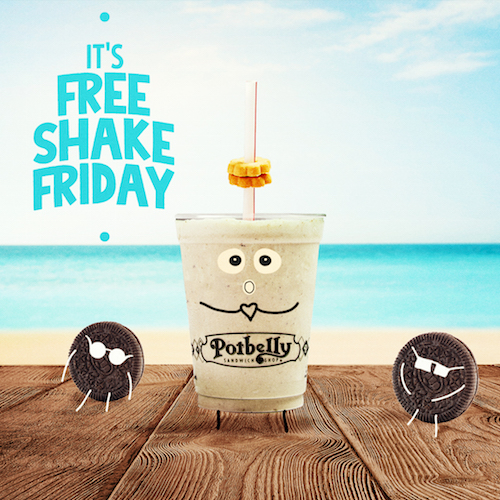 What's better than a delicious shake? A FREE delicious shake! That's what you can get at Potbelly Sandwich Shop this Friday, July 27! Potbelly has a variety of yummy milkshake and smoothie flavors including Vanilla, Chocolate, Strawberry, Coffee, Oreo, Banana and Mixed Berry.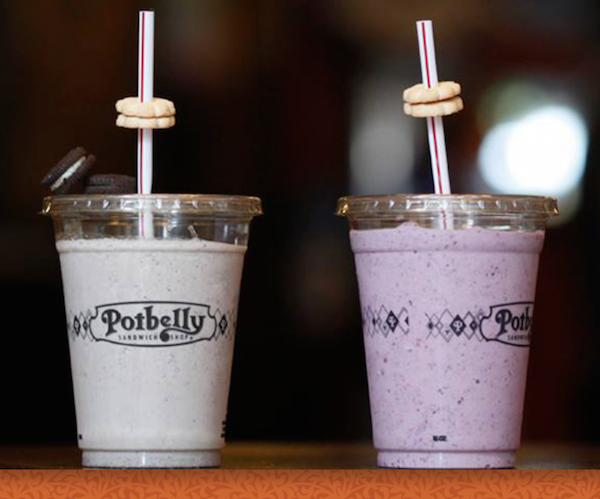 Do you have a favorite flavor? I'm partial to Vanilla myself, although I will sometimes change it up with chocolate. Whatever your favorite happens to be, make sure you get to Potbelly on Friday when they are offering a FREE shake or smoothie with the purchase of any item. Whether you order a sandwich, a salad, soup, chili or any item, you'll get a free shake to go with it. 
All you have to do to get your free shake is tell the cashier that it is "Free Shake Friday". This offer is available in-shop to all customers.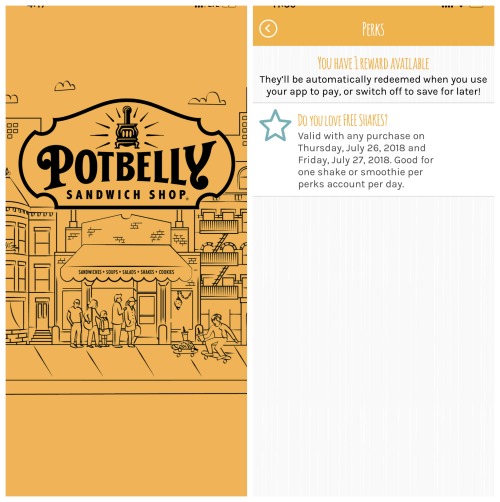 And there is extra good news if you're a Potbelly Perks member! All members have access to Free Shake Friday a whole day early, which means you can get a Free Shake on THURSDAY already. – – But "Free Shake Thursday" doesn't have quite the same ring to it as "Free Shake Friday". Since you get access one day early, that means if you go both Thursday and Friday you get a total of TWO free shakes! Double the deliciousness!