Get a sneak peek of the upcoming thriller GOODNIGHT MOMMY with an extra special free advance screening!
If you like thrillers, then this looks like the one for you! When twin brothers arrive home to find their mother's demeanor altered and face covered in surgical bandages, they begin to suspect the woman beneath the gauze might not be their mother.
Prime Video's GOODNIGHT MOMMY premieres September 16th, but you have the chance to see it early with an extra special FREE advance screening at Showplace ICON on September 14th!
Not only will you get to see the movie before everyone else, but you'll also be treated to a drink and other special goodies!
About GOODNIGHT MOMMY:
When twin brothers (Cameron and Nicholas Crovetti) arrive at their Mother's country home (Naomi Watts) to discover her face covered in bandages—the result, she explains, of recent cosmetic surgery—they immediately sense that something doesn't add up.
She sets strange new house rules, smokes in her bathroom, and secretly rips up a drawing they gave her—things their loving mother would never do.
As her behavior grows increasingly bizarre and erratic, a horrifying thought takes root in the boys' minds: the sinking suspicion that the woman beneath the gauze, who's making their food and sleeping in the next room, isn't their mother at all.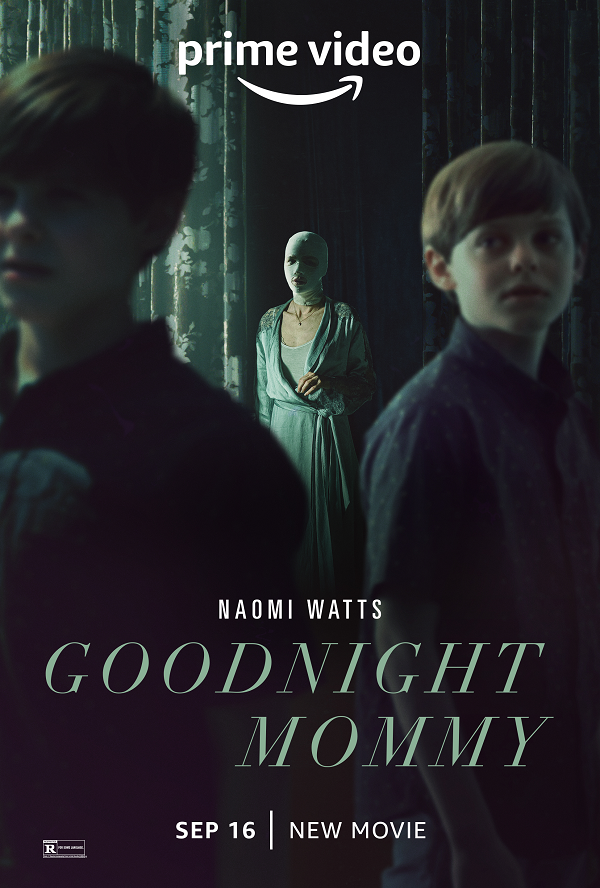 To get early advance notice of future advance screenings, be sure to follow our Facebook page!
GOODNIGHT MOMMY Free Advance Screening:
Prime Video's GOODNIGHT MOMMY premieres September 16th, but you are invited to a FREE advance screening at Showplace ICON in St. Louis Park! The free screening will take place Wednesday, September 14 at 7 pm.
Fill out THIS FORM to enter for a chance to win passes for you and a friend. You have until midnight on 9/11 to enter. There will be at least 50 winners!
Sign up for our newsletter here.
If you don't already have an Amazon Prime Video subscription, you can get a 30-day free trial!