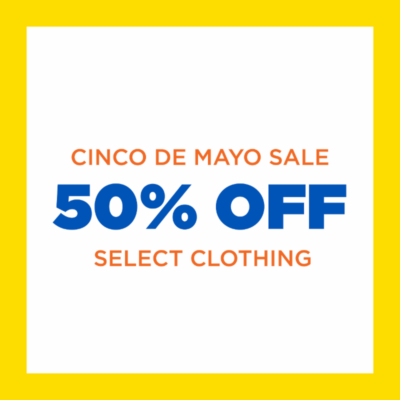 Goodwill is having a Cinco de Mayo Sale this weekend! Save 50% on clothing with blue, green, pink, and yellow tags, up to $100 total purchase. Please note that you must present a purchased Goodwill 100th birthday tote to receive the discount, but the items you purchase do not need to fit into the bag.
If you don't already have the Goodwill 100th Birthday Reusable Tote, it's available in all stores for $1.99.
This sale is valid at the locations listed on this page (all over central and southern Minnesota).