Refresh your wardrobe or buy ahead for spring or summer with this weekend's Goodwill Clothing Sale!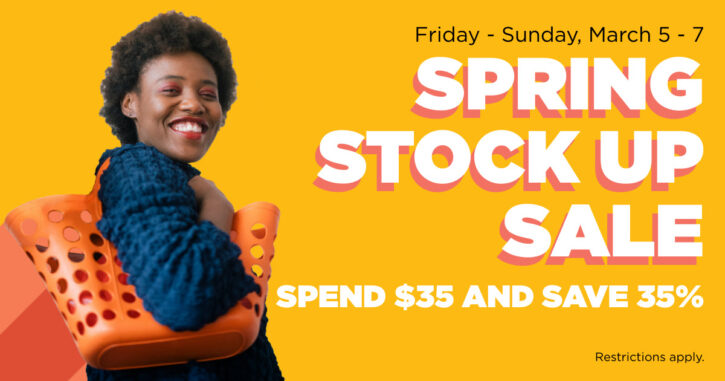 Maybe your kids have worn out or outgrown their clothes…or you're just in the mood to brighten up your day with some new styles for yourself. Stop by Goodwill this Friday through Sunday (March 5 – 7) for the Spring Stock Up Sale. You'll save 35% on clothing, shoes, and bags when you spend $35 or more!
Offer is valid on black, blue, green, pink and yellow tag clothing, shoes and bags, up to $100 Friday, 3/5 – Sunday, 3/7. Cannot be combined with other offers, coupons, promotions or used on prior purchases or gift cards. Valid at Goodwill locations listed on gesmn.org, (not redeemable at Goodwill Outlets, Wholesale or shopgoodwill.com). See store for details.