Refresh your home and wardrobe this weekend with a spring sale at Goodwill!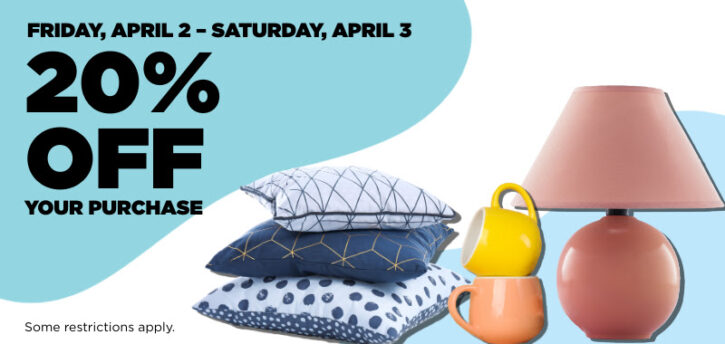 This weekend at Goodwill you'll save 20% off your purchase! Freshen up your look with photo frames, lamps and one-of-a-kind home décor. Spruce up your spring wardrobe, too, with a huge selection of items that start at just $0.99.
Disclaimer: Offer is valid on black, blue, green, pink and yellow tags, up to $100 purchase on Friday, 4/2 – Saturday, 4/3. Cannot be combined with other offers, coupons, promotions or used on prior purchases or gift cards. Valid at Goodwill locations listed on gesmn.org (not redeemable at Goodwill Outlets, Wholesale or shopgoodwill.com). See store for details.