If you live in Minnesota and drive a vehicle, there's no way you haven't heard that the hands-free cell phone law is going into effect August 1, 2019. (If you haven't heard, I guess this is your heads up!)
What this means is that you can no longer hold your phone while you are driving or operating a motor vehicle, including while stopped in traffic or at a red light. This means:
You cannot talk on your phone and hold it up to your ear while driving.
You cannot send text messages and emails while driving. (This was already illegal.)
You cannot access or browse the internet while driving. (This was also already illegal.)
These restrictions also apply to smart watches.
Your device must be in hands-free or voice-activated mode to send messages or place calls.
I know that many vehicles these days have the option built into the dash and stereo system so you can answer and make calls with the push of a button, but for those of us with older cars that don't have this option (raising my hand here), you might be at a loss for what to do.
Here are some different options to consider:
#1 – PopSocket with Car Vent Mount
You've probably seen those fun little PopSockets on other people's phones, or maybe you already have one yourself. There are many different styles available. These accessories attach to the back of your phone and make it easier to hold. They also expand to act as a phone stand.
Pair your PopSocket with a car vent mount and you're good to go! If you don't want to block part of your vent with your phone, you can use a multi-surface mount instead and stick it to your dash. (We use PopSockets as our option and have the vent mount in one car and dash mount in another. They both work great!)
Remember that voice commands and single-touch activation are still OK; you just need something to hold your phone so you don't have to pick it up.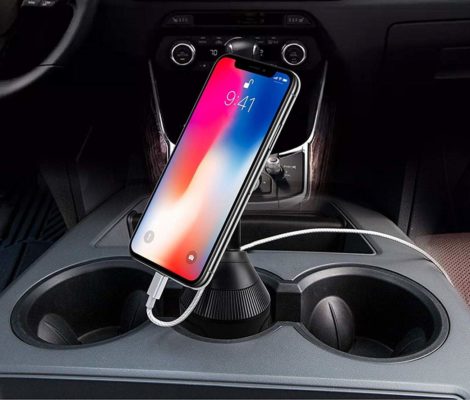 #2 – Car Cup Holder Mount
Dash mounts like the one pictured above are popular, but another option is to get a mount that fits in your vehicle's cup holder. This car cup holder mount uses magnets to keep your phone attached to the mount, so you don't need to worry about finding one that perfectly fits your phone.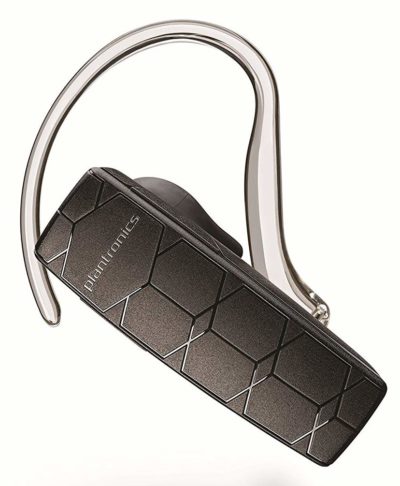 #3 – Bluetooth Headset
Answer your phone with the touch of a button and keep your conversation private from your fellow passengers with a Bluetooth headset. These pair with your mobile device and will automatically route incoming calls to the headset vs. your phone. Press the call button on your headset and you're good to go.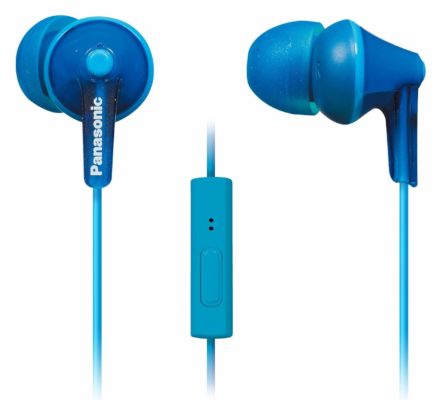 #4 – Headphones with Microphone
I have an iPhone, so my new phone came with a set of headphones that has an inline microphone. I can use that to talk and listen, hands-free. Remember: You cannot use both earphones at the same time. If you don't already have a similar set of headphones, this set of Panasonic ErgoFit Earbud Headphones is very reasonably priced.
PS – If you have AirPods, those work, too, as long as you're only wearing one of them.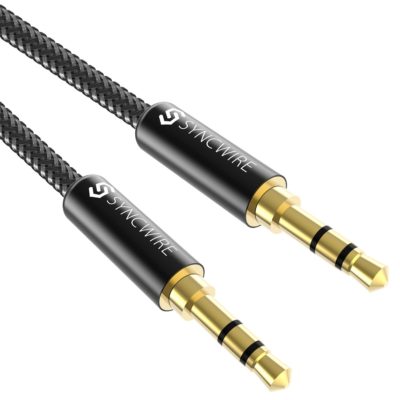 #5 – Auxiliary Cable or Cassette Adapter
If your vehicle has an AUX jack, you can buy an auxiliary cable and connect your phone's earphone jack to listen through your car's audio system. This is nice to have if you want to listen to music or podcasts, anyway. If your vehicle doesn't have an AUX jack but does have a cassette player, you can buy a cassette to AUX adapter to solve the same problem.
Of course, you can always just put your phone away and not use it when you drive. 🙂
How are you planning to comply with the hands-free cell phone law? Please leave a comment below!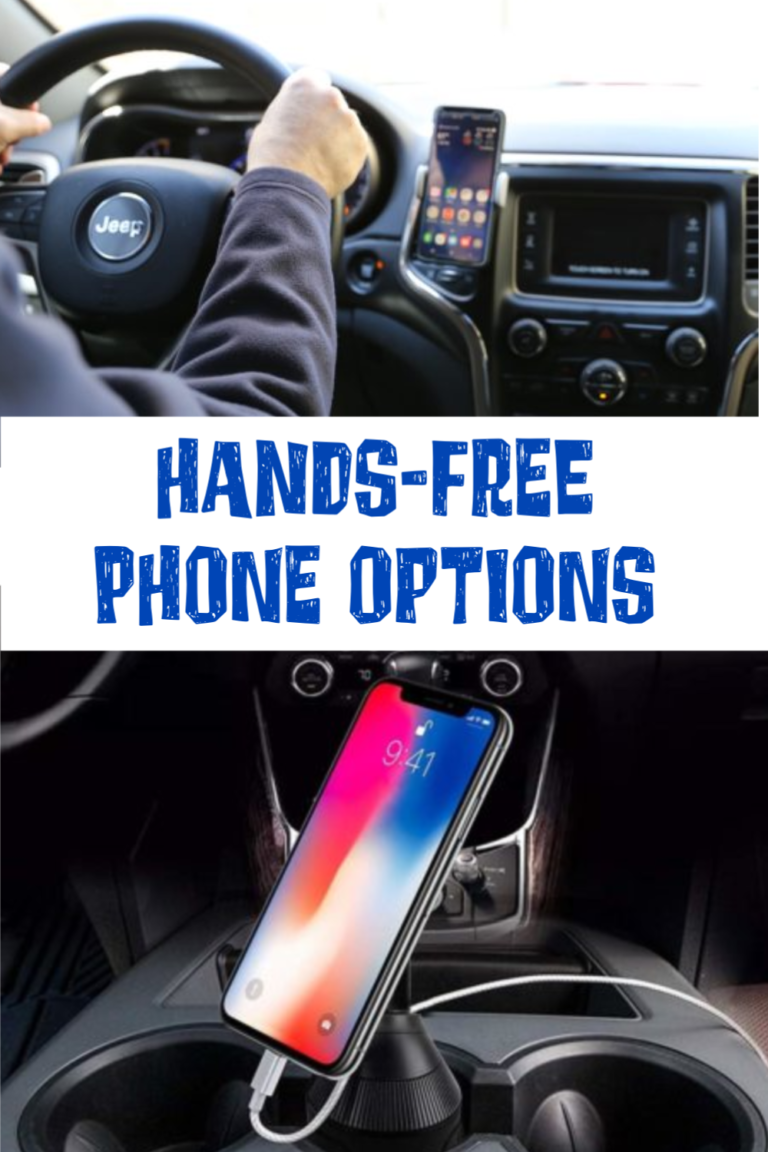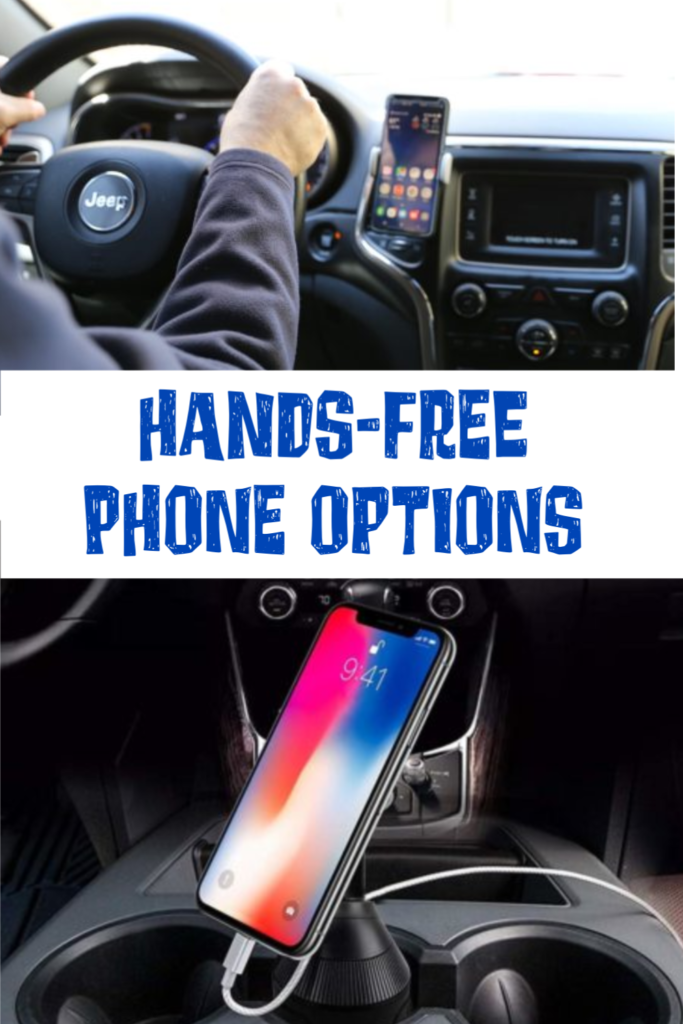 About the Author
Latest Posts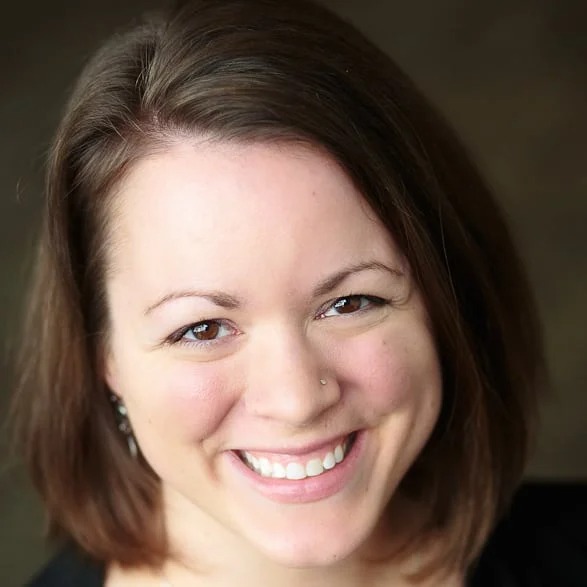 Laura is a former high school English teacher turned avid deal shopper following the birth of her first child. Now she's a work-from-home mom of six which keeps her plenty busy!
Laura grew up in southern Minnesota and has called the Twin Cities home for over fifteen years. On the off chance she gets some free time you'll find her with her nose in a book, spending time with family and friends, or enjoying a hot cup of coffee.