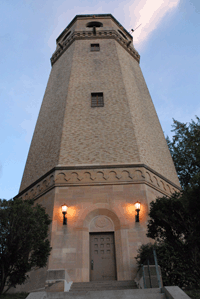 The Highland Park Water Tower is only open to the public twice a year. The tower is located at the intersection of Snelling Avenue and Ford Parkway in St. Paul.
This weekend July 20-21 is one of the two weekends. It's a free opportunity to climb 151 steps and see a rare panoramic view. The tower is open from 9 a.m. to 5 p.m. both Saturday and Sunday. If you cant make it this weekend, mark your calendar for the other weekend, October 12-13.

Additional History of Highland Park Water Tower:
The tower, which was designed by Clarence Wigington, was completed in 1928. Wigington, a city of Saint Paul architect from 1915 to 1949, also designed many other important structures in the area, including the Keller Golf Course Clubhouse (1929), the Saint Paul Public Safety Building (1929–30), and Como Park Pavilion (1934).
The construction of the Highland Water Tower includes facings of Kasota and Bedford stone and a riveted steel-plate tank with a capacity of 200,000 gallons. The 127-foot tower is still used today to help supply water in the Highland area.
About the Author
Latest Posts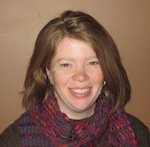 Kristi is married with twin girls in high school. She grew up on a small dairy farm, but now lives in the southern suburbs of the Twin Cities. She enjoys finding free or thrifty things to do whether they are outings close to home or last minute adventures to far-away places.
Kristi can also be found enjoying estate sales, attempting to garden, volunteering in the wetlands or a favorite thrift store, or maybe just enjoying a good play in one of the many theatre venues in the area.