Get a sneak peek of the upcoming movie HOTEL TRANSYLVANIA: TRANSFORMANIA with a free advance screening plus some extra special fun.

We're ready to beat the cold and humdrum days of January with some movie fun and HOTEL TRANSYLVANIA seems like the perfect way to do it! It's the last in the fun series that stars our favorite loveable monsters.
About HOTEL TRANSYLVANIA: TRANSFORMANIA:
Reunite with your favorite monsters for an all-new adventure that presents Drac (Brian Hull) with his most terrifying task yet.
When Van Helsing's (Jim Gaffigan) mysterious invention, the 'Monsterification Ray,' goes haywire, Drac and his monster pals are all transformed into humans, and Johnny (Andy Samberg) becomes a monster! With help from Mavis (Selena Gomez) and the hilariously human Drac Pack, the heat is on to find a way to switch themselves back before their transformations become permanent.
The film also features the voices of Kathryn Hahn, Steve Buscemi, Molly Shannon, David Spade, Keegan-Michael Key, Fran Drescher, Brad Abrell, and Asher Blinkoff.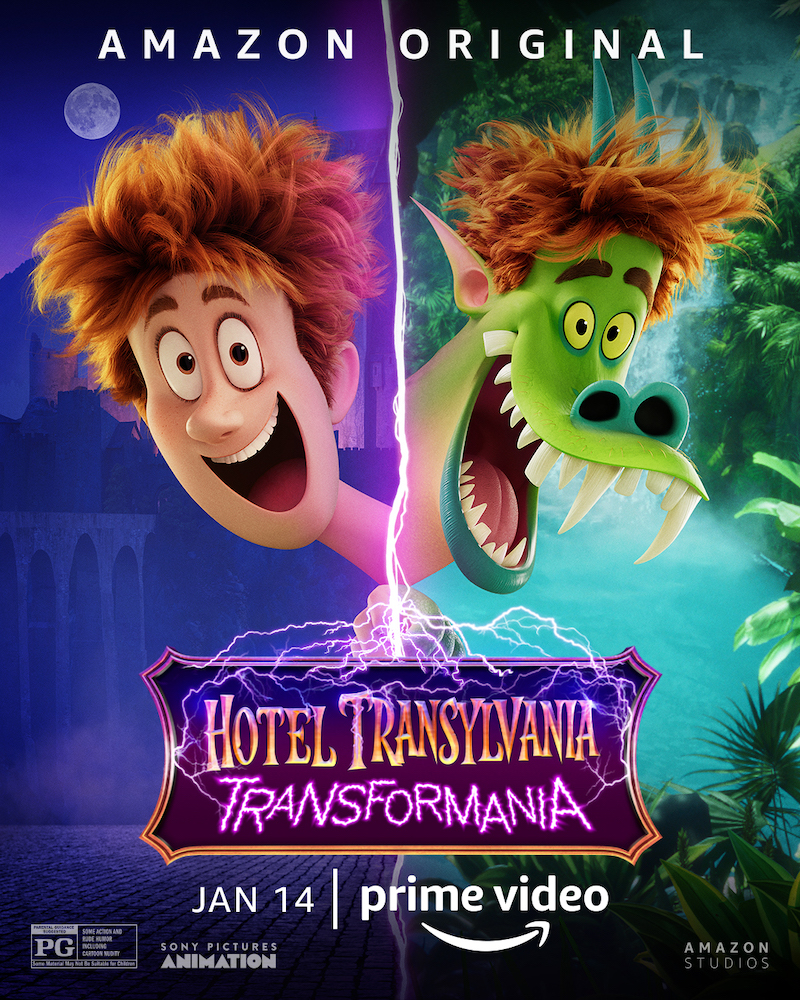 HOTEL TRANSYLVANIA: TRANSFORMANIA Free Advance Screening
HOTEL TRANSYLVANIA: TRANSFORMANIA will be on Amazon Prime Video January 14, but we are giving away passes to the advance screening at the Mall of America on January 8! What's even better? As an extra special treat, costumed Drac, Mavis, and Johnny will be at the screening to say hello and take pictures with fans!
Space is limited so head to this link today to reserve a pass: https://amazonscreenings.com/HT4thriftyminnesota