Groceries can end up being a big part of your expenses each month, but there are steps you can take to keep that amount in control, by learning how to stick to your grocery budget both during the year and at holiday time.
This morning I was on Minnesota Live talking about grocery budgeting and how to save on your Thanksgiving meal. You can see the full video at the bottom of this post.
Here are a few of those tips from the show!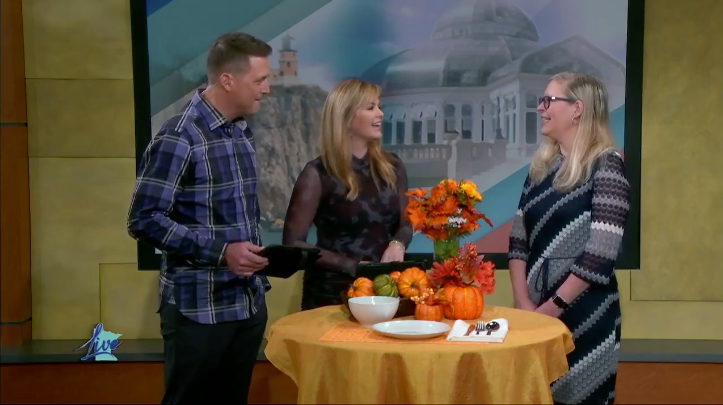 How to Make a Grocery Budget
In order to follow a budget, you need to HAVE a budget. If you don't have one already, a good way to start is by tracking everything you spend on groceries for a full month.
Then, take that number and divide it by 4 for a weekly average. Look at that amount and, if you think you can spend a bit less, make that amount your weekly budget.
Don't set such a low budget that it's impossible to reach. If you fail spectacularly, you're likely to get discouraged and might give up on budgeting all together. If you meet your budget, you can take that boost of confidence and aim for even more savings next month.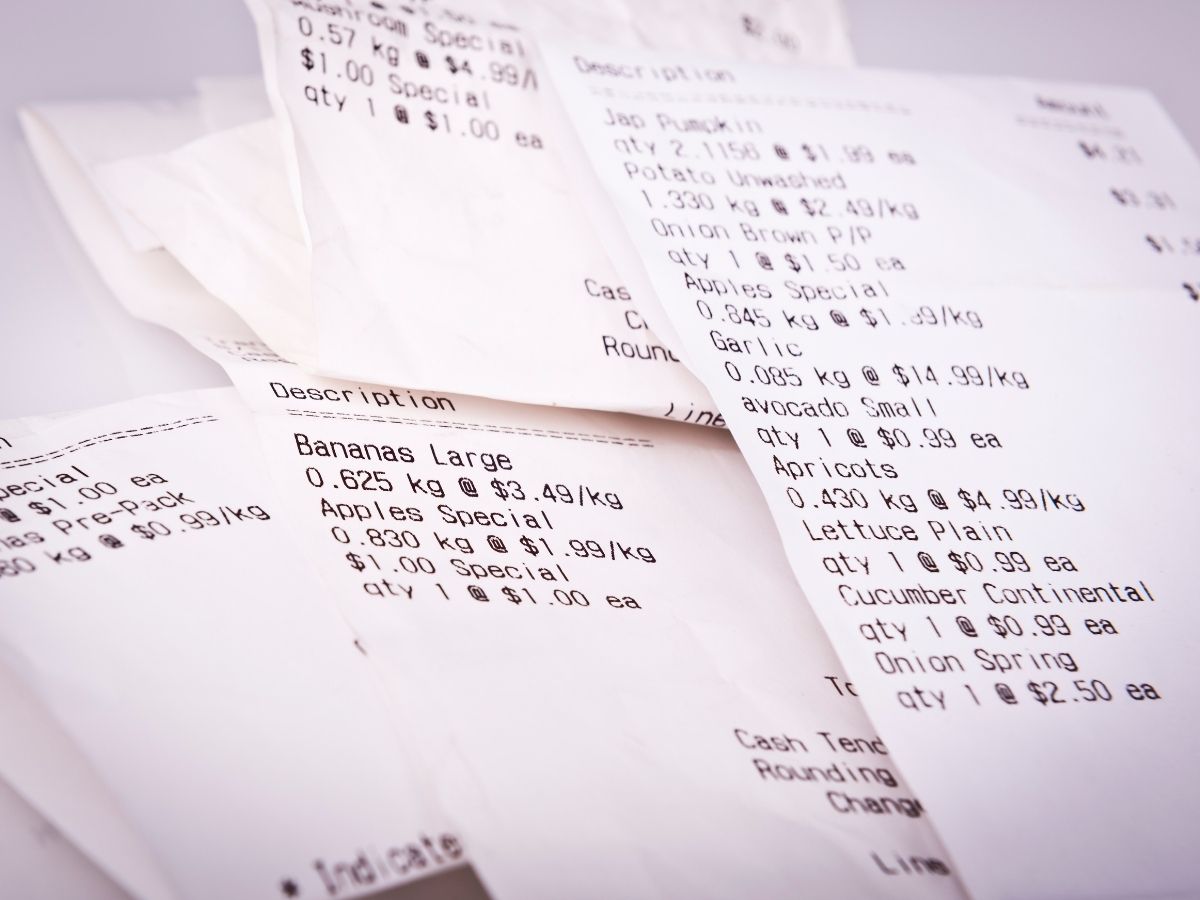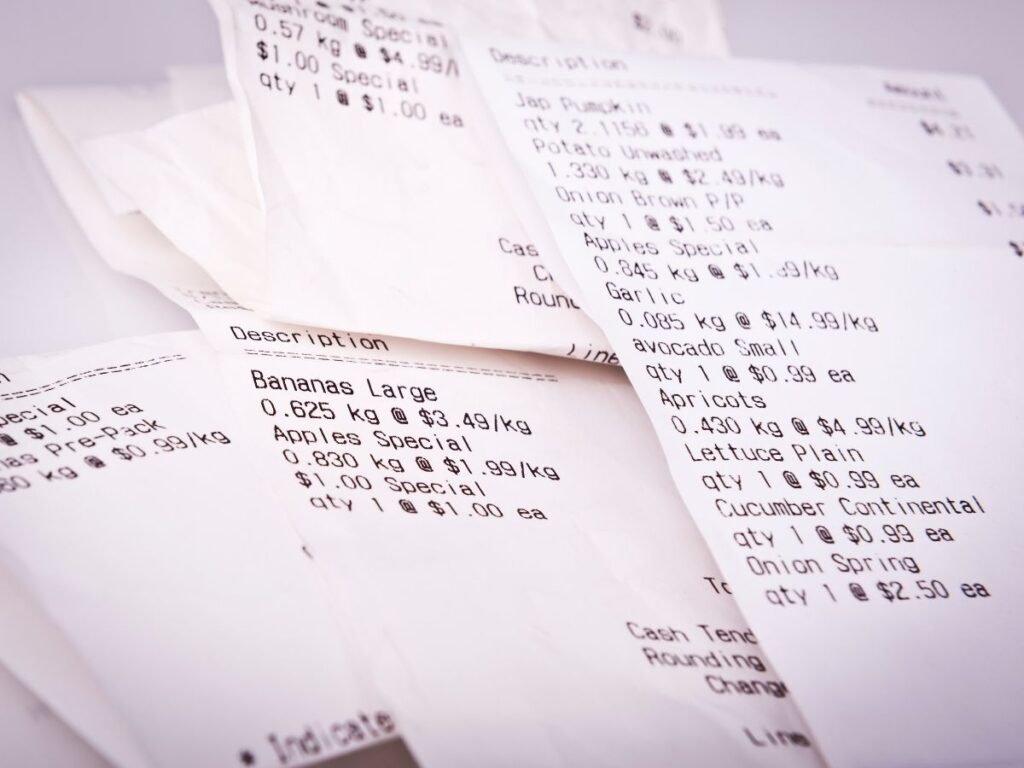 How to Stick to Your Grocery Budget
Meal Planning
The first step in sticking to that budget is planning. Saving money is just one of the multiple reasons you should be meal planning. Plan all of your family's meals for the coming week – breakfast, lunch and dinner – and write them down.
You can look at your store's weekly ad to find big savings to incorporate into those meals. The first page usually has the best deals to lure you in, so take a look at those.
Opt for things you know your family will eat and use and don't plan to buy things just because they're a great deal. You won't be saving money if they don't get used!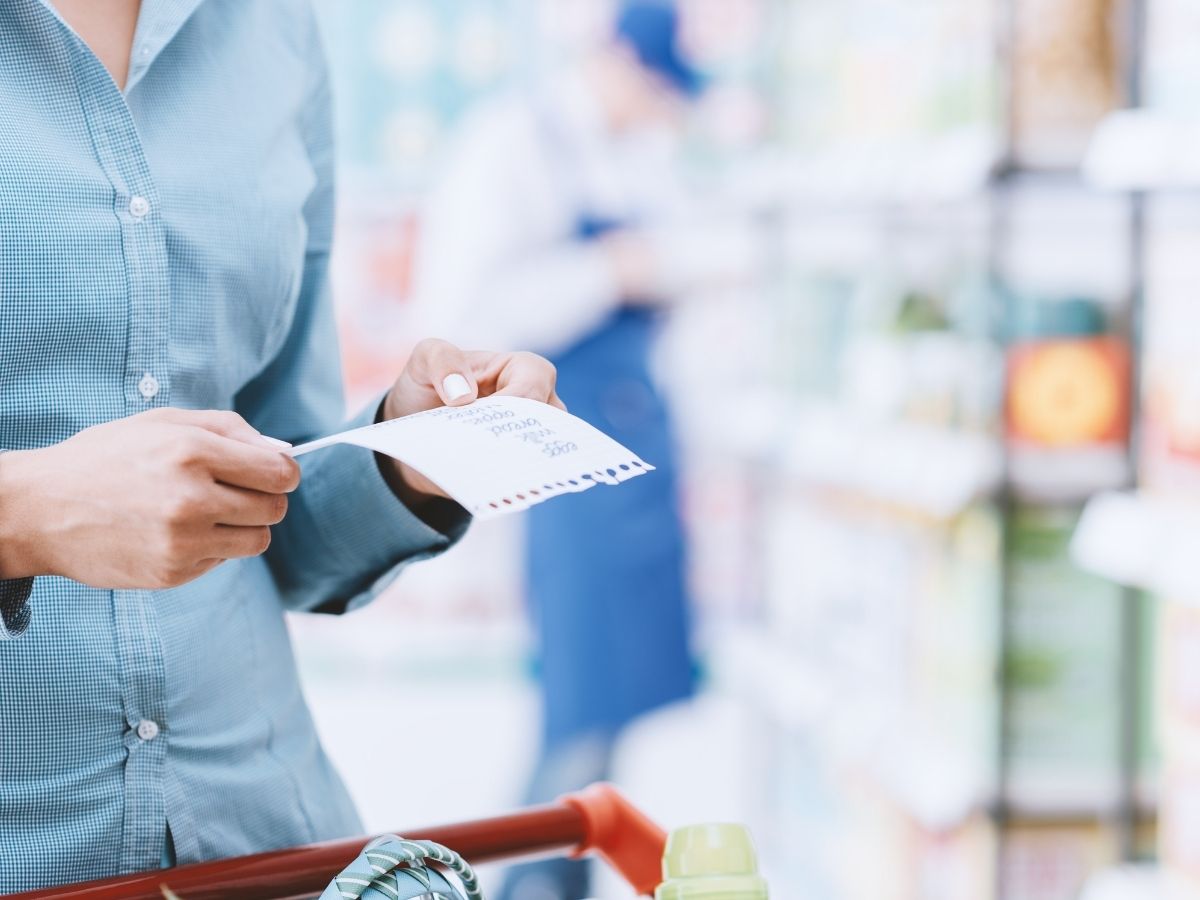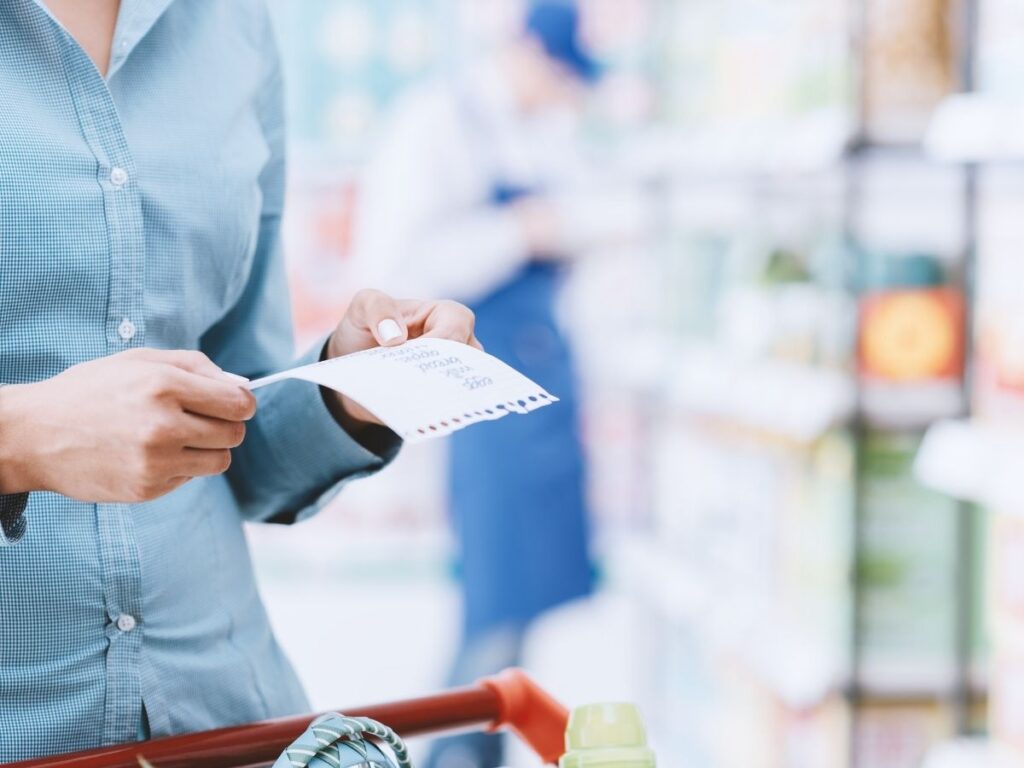 Stick to Your Shopping List
Next, use your meal plan to make your grocery shopping list and STICK TO IT! The easiest way to do that is by placing your order online and picking up your groceries. But, if you do shop in the store, follow the age old advice to NOT shop while you're hungry and don't bring along any hungry family members.
Try Store Brands
You can also save money in the store by using store brands. The quality of many of the products is as good as any name brands. In fact there are some store brand items that are my personal favorites.
Use Coupons and Savings Apps
You can also save with coupons that you print online from Coupons.com, get from the Sunday newspaper or from your grocery store apps. Don't forget apps like Target Circle or cash back apps like Ibotta or Checkout 51 too. But, again, don't buy something just because you have a great coupon or app deal!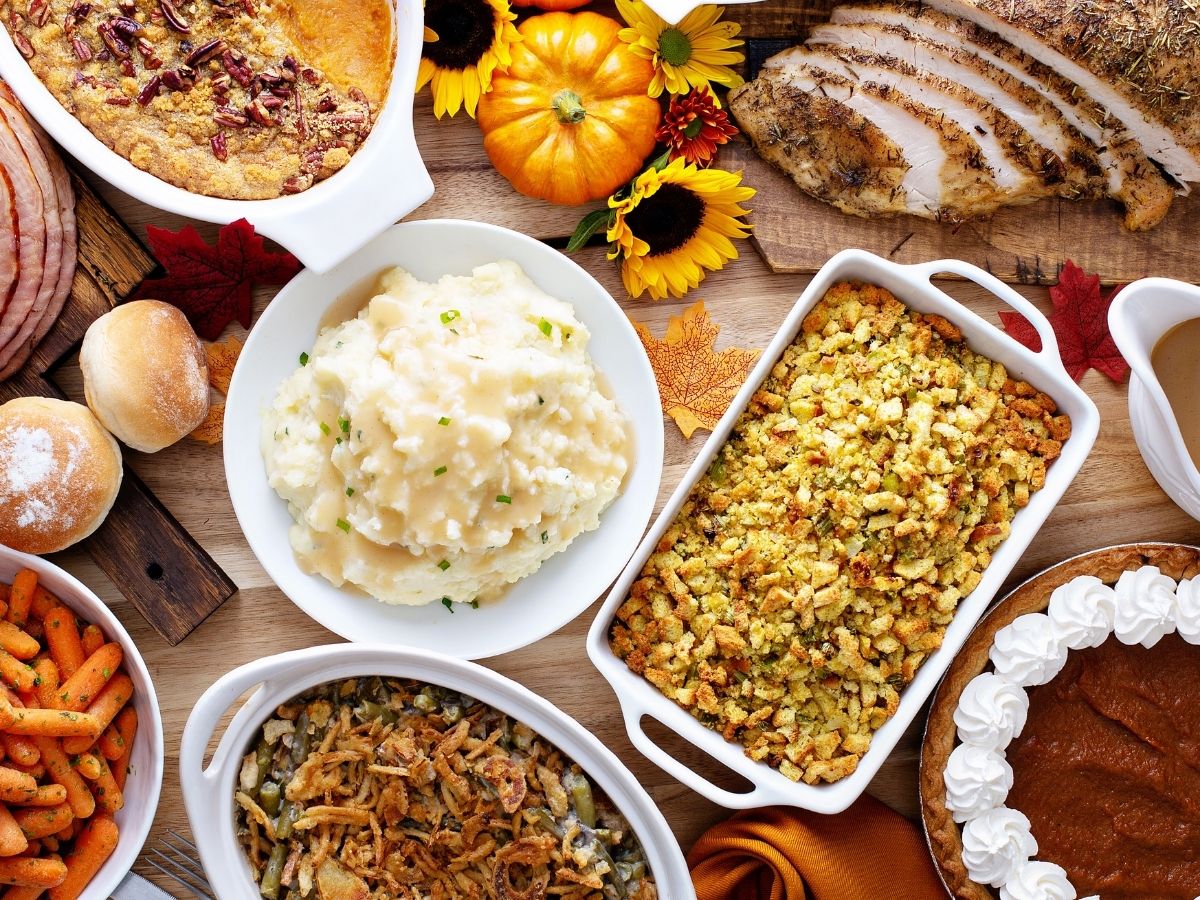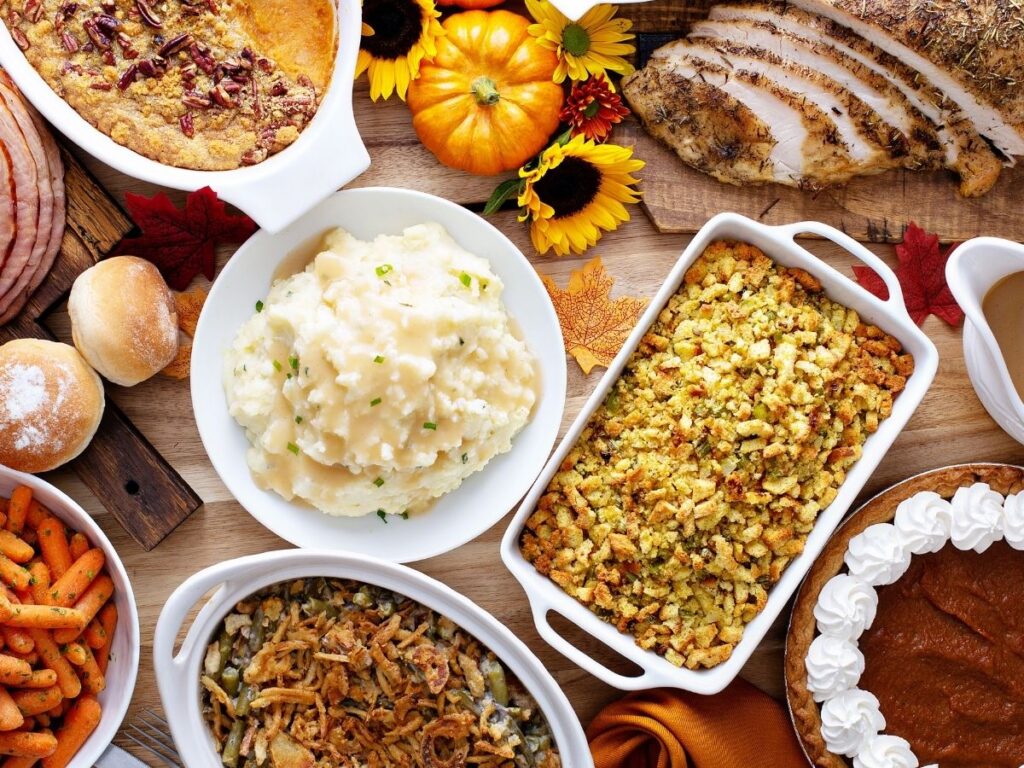 How to Save on Your Thanksgiving Dinner
Start Shopping Early
Start your Thanksgiving shopping for non-perishables now! Many Thanksgiving items are on sale starting right at the beginning of November.
Turkey is on sale at Target this week and Hy-Vee has a buy a ham, get a free turkey offer.
Aldi has a great turkey sale too and their ad this week has a whole list of items for a Thanksgiving dinner to feed a family of up to 10 for only $30. I noticed they missed a few things on their list – like mashed potatoes and gravy and butter for rolls, but still great prices overall.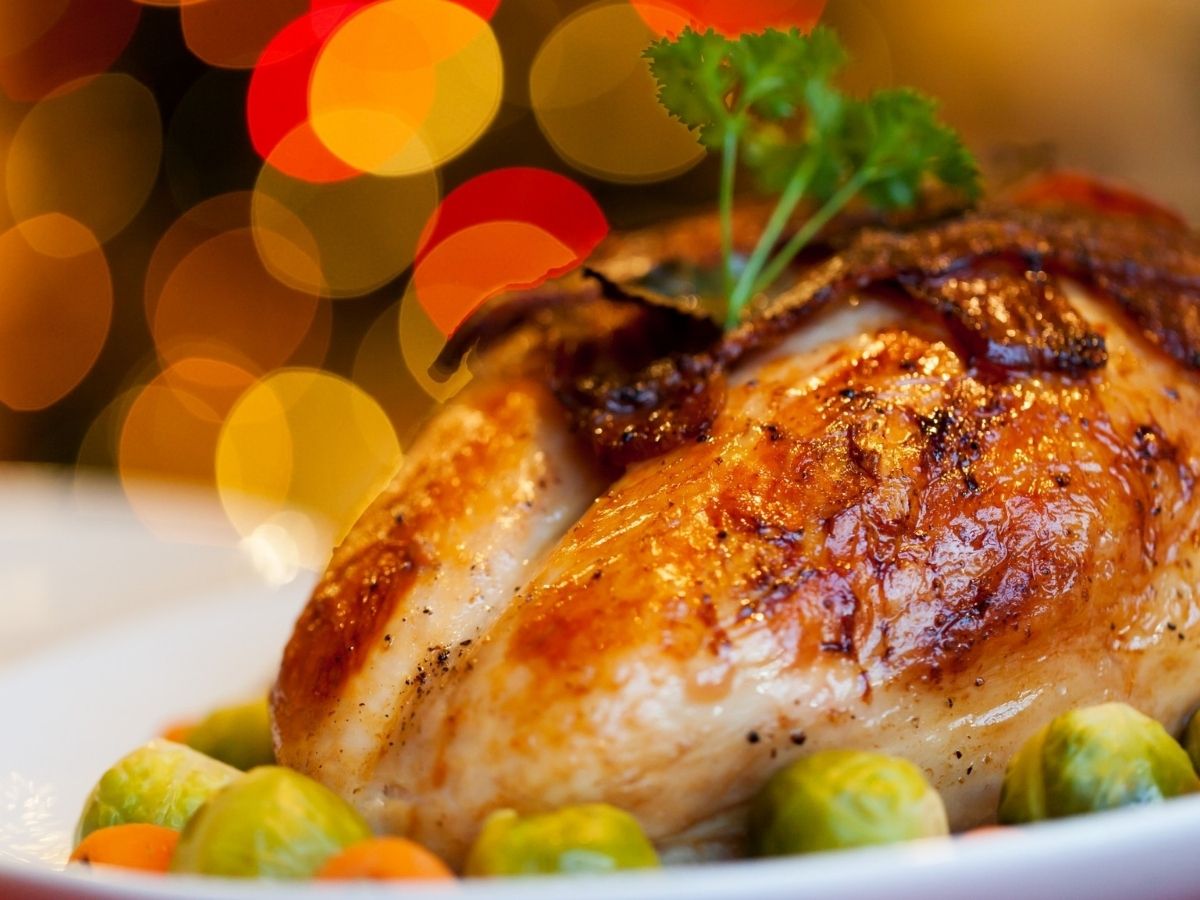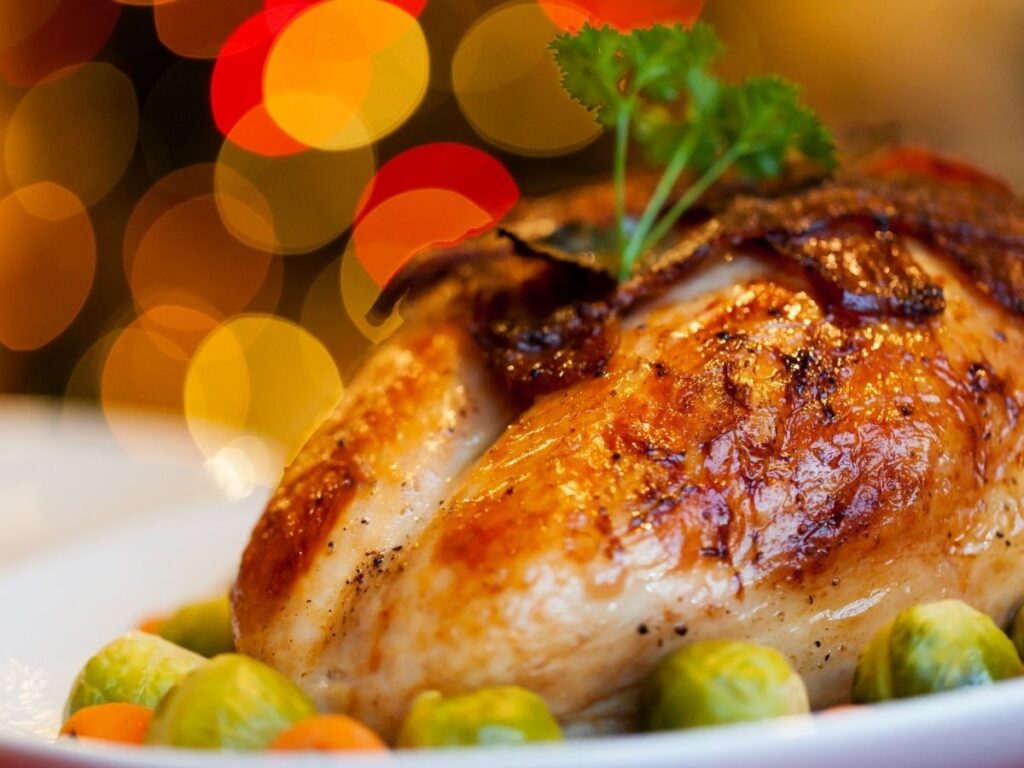 Don't Buy More Than You Need
And don't overbuy. If you have a small family, you may not need a ginormous turkey. Opt for a smaller bird or choose a turkey breast or turkey legs instead.
When it comes to side dishes and desserts, are there things you make every year because it's tradition, but most of you don't even eat? If so, you don't have to make everything. Or you can make a modification.
My mom is the only one in our family who likes sweet potatoes. Last year I bought ONE sweet potato, microwaved it and slapped on some butter, brown sugar, salt and pepper. She was happy and I saved money on the meal.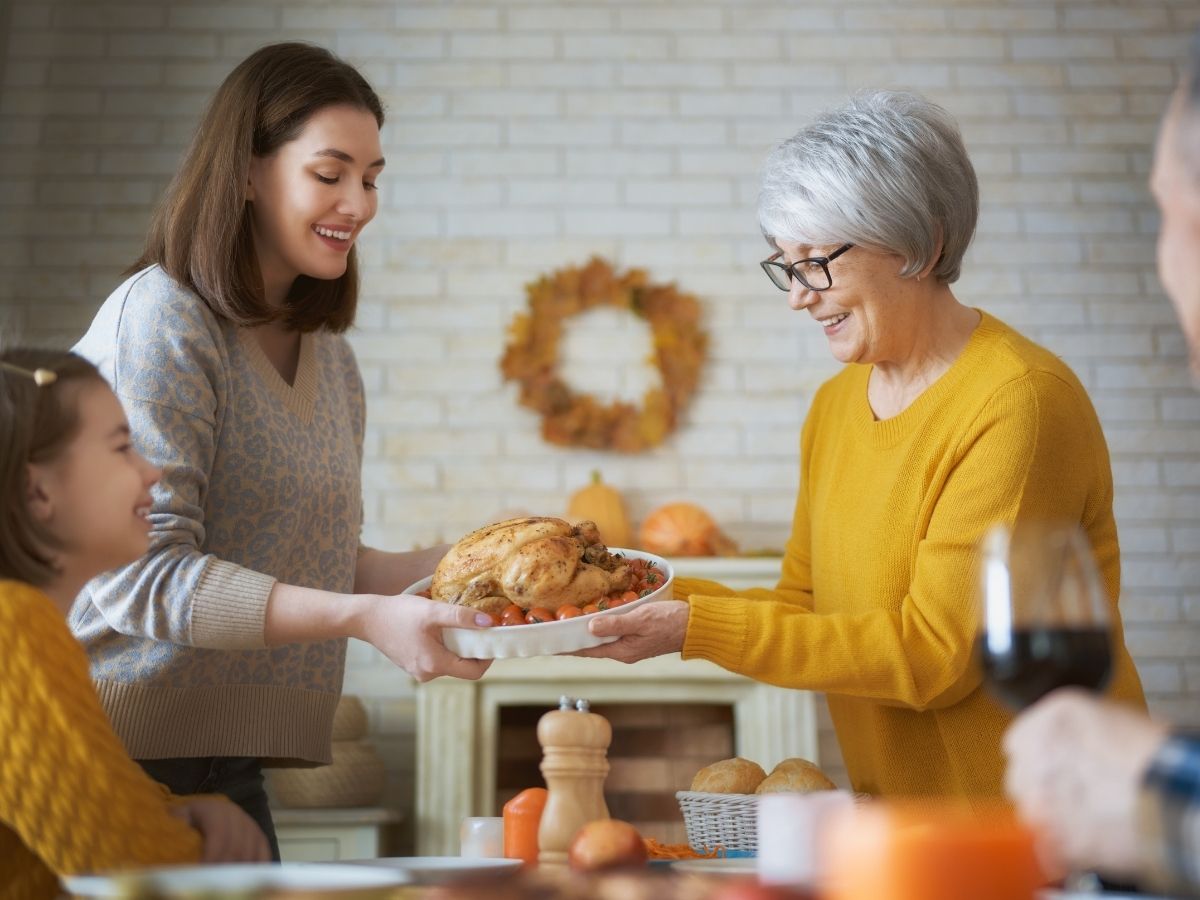 Accept Help
If you have family members coming over for dinner and they offer to bring something, LET THEM! It's one less thing you'll have to cook and will also help keep your costs down. Plus, they'll probably feel good about being able to help.