Head to Children's Theatre Company before November 25 to see the world premiere production of "I Come From Arizona". This thought-provoking work tells the story of Gabi Castillo, a bright, 14-year-old Mexican-American girl living on the South Side of Chicago. Gabi attends an elite high school where her Global Perspectives class brings her to learn secrets about her parents and her past. Through the experience, Gabi comes to understand the uncertainty and fear that comes from her family situation but also discovers her own strength.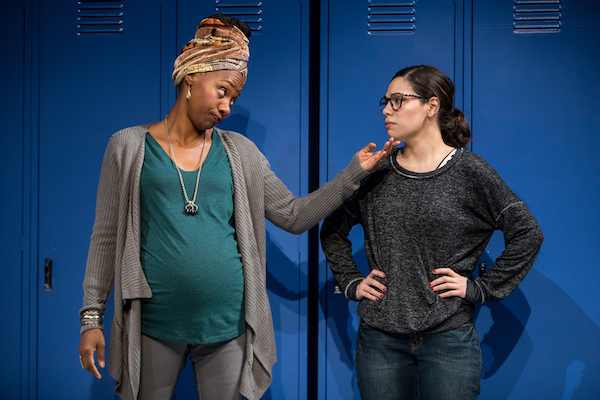 About I Come From Arizona from Its Creative Team:
Director Lisa Portes says, "It seems nearly every day now we hear stories of ICE picking up folks—fathers, mothers, brothers, uncles—and deporting them back to their country of origin. Just the other day I heard a story on NPR about a mother holed up in a sanctuary church, getting her kids ready for school, and walking them to the door of the church, unable to step outside for fear of the ICE agents waiting outside. The kids don't fully understand what's happening. I Come From Arizona tells the story of a U.S. born Mexican-American teenager coming to understand exactly what's happening. Gabi Castillo, like so many American schoolkids, must face the complexities of immigration in this country and how they directly affect her, her little brother, Jesús, and her parents, Reymundo, and Dolores."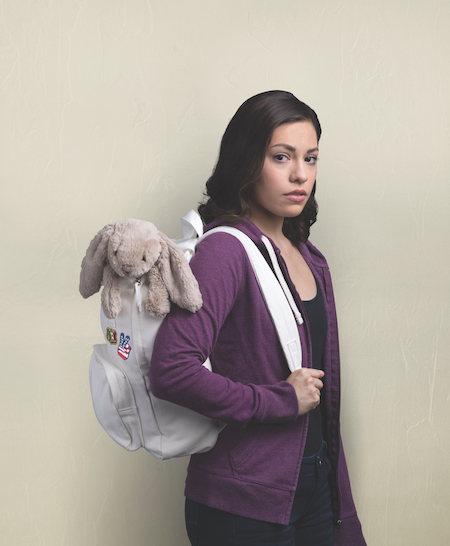 "I Come From Arizona is a play written by Carlos Murillo who began this project a number of years ago by interviewing people in the Latino community of Chicago," states Artistic Director Peter C. Brosius. "He was very interested in where the question of immigration in this nation was sitting with them. Out of these interviews came this story of an extremely intelligent young woman who has been accepted into a school for the best and brightest of Chicago, which means leaving the comfort and safety of her neighborhood school, to one where she may be one of the few, if any, Latinos from the Southside. This causes all kinds of tension in her family for reasons she doesn't fully understand. We learn that it has to do with the secret immigration status of her family. This play throws us right into the middle of the debate that is currently wrenching our nation. And we see it all through the lives of these kids who are wrestling with a terribly uncertain future over which they have no control. It's a lyrical, moving, quite funny piece that provokes us and challenges us to see this complex situation with new eyes."
I Come From Arizona is written by Carlos Murillo and directed by Lisa Portes. The cast includes Ayssette Muñoz as Gabi, Ricardo Vázquez as Reymundo, Nora Montañez as Dolores, Sha Cage as Ms. Chan, Luca La Hoz Calassara as Jesús, Madison Neal as Fiona, Antonio De La Vega as Ricardo and Ananda Cordova Stuart, Enzo La Hoz, and Sara Magnuson in the ensemble.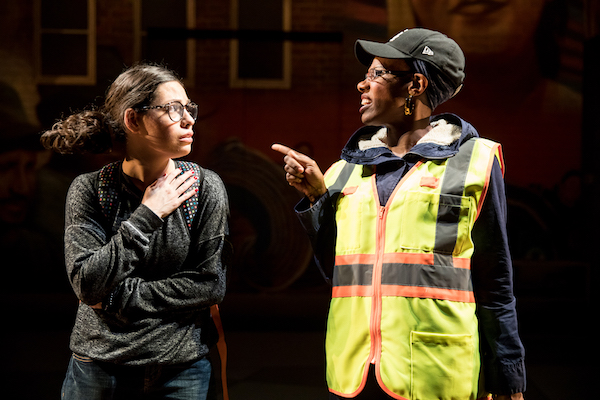 Our Review:
My sister, an immigration attorney, and my 10-year-old nephew saw I Come from Arizona opening weekend. My nephew (a usually HARSH critic), enjoyed the performance, felt it was interesting and said he would recommend it to other kids. From an adult perspective, my sister felt the play really personalizes the current debate about immigration. It paints a realistic picture of what it's like to be an undocumented immigrant in the US today. I Come from Arizona also portrays how the US citizen children of these immigrants are harmed by current immigration policies.
Resource Guide:
If you're planning to see I Come from Arizona with your kids, CTC offers an extensive resource guide to help you prepare to see the show and also to discuss and continue the learning afterward. Find the resource guide here.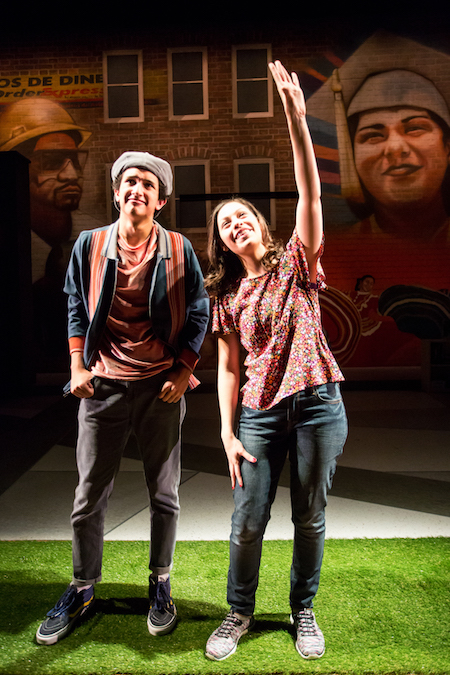 Tickets:
The Ticket Office is accessible by phone two hours prior to most performances. These posted hours are subject to change.
Email: [email protected] (inquiries only, no ticket processing)
Phone: 612.874.0400
Website: https://childrenstheatre.org
Subscription packages are available. Please see website for complete details: https://childrenstheatre.org/tickets/subscribe