I love watching food shows on TV, and my favorite are the competition ones. The stress the chefs go through to get the food just right and the speed at which they are working to get it done makes the experience so exciting!
If you also love watching those shows, then the local City Pages Iron Fork: Under Pressure event is something you don't want to miss. It takes place at Machine Shop in Minneapolis on Thursday, October 24th at 7 pm. Grab your discount tickets via Goldstar for a fun event.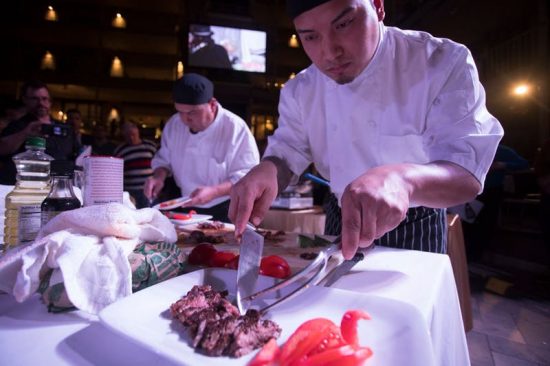 2019 City Pages Iron Fork 'UNDER PRESSURE' presented by Coldwell Banker Burnet. WE MOVED! City Pages Iron Fork is back at MACHINE SHOP for another flavorful evening of cocktails, cuisine and competition! This year it's ALL ABOUT THE PRESSURE COOKER! Three local Chefs and one Minnesota Beef Council Amateur will take center stage in a fierce competition to see who can create the most appetizing dish incorporating BEEF and a secret ingredient only using a pressure cooker!

Shaking it out on the spirits stage, top bartenders from local watering holes will go head-to-head for the title of Top Mixologist. Amidst the competition, event-goers can feast on an eclectic variety of cuisine from local restaurants and indulge in samples of featured beer, wine and liquor. Culinary mastermind Chef Seth Bixby Daugherty of Real Food Initiatives and DJ host BT will emcee the savory event and crown the 2019 Iron Fork winner onsite. This is an event your taste buds won't want to miss!
Get your discount tickets HERE!