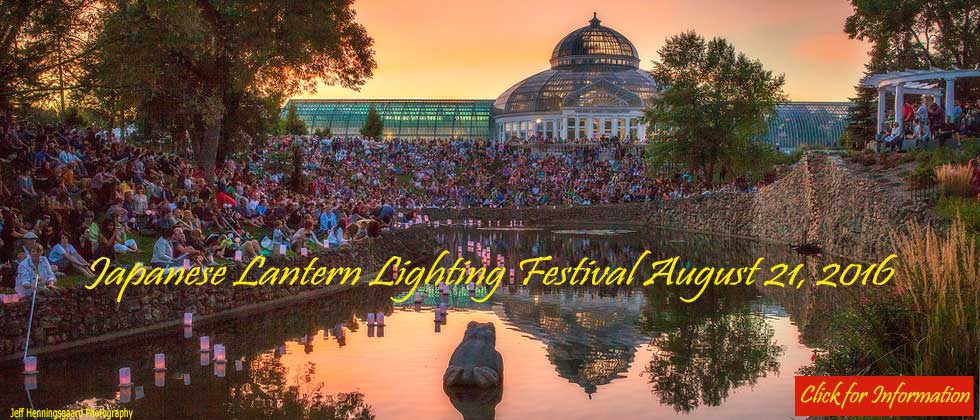 We attended the Japanese Lantern Lighting Festival last year and hope to attend this year as well.  If you've never been, it's really something to see and pictures don't do it justice.  It takes place this Sunday, August 21st at the Como Conservatory in St. Paul.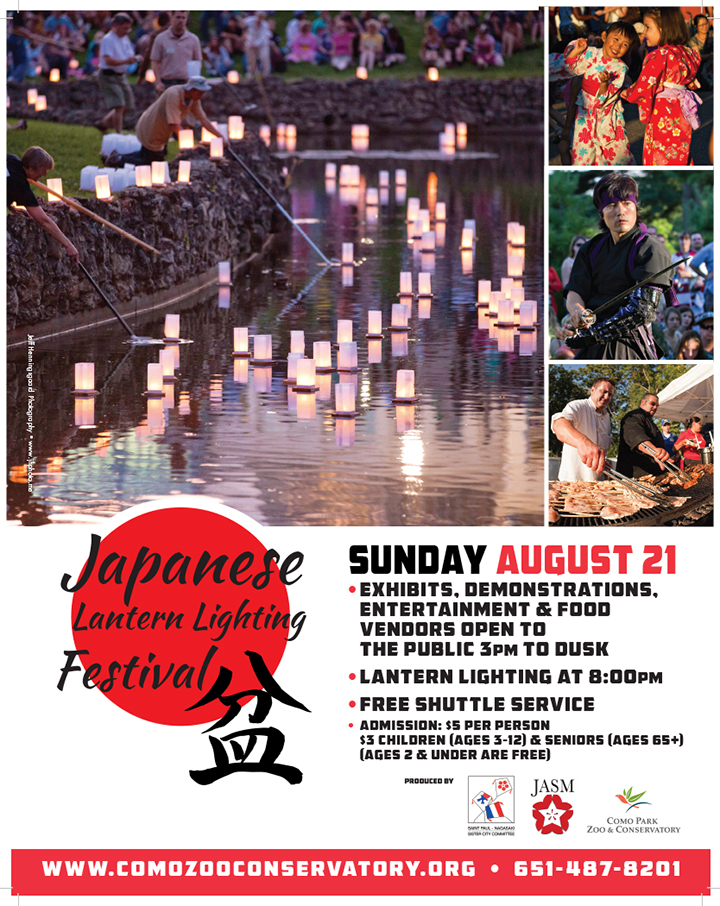 New for 2016, we are expanding the footprint of the festival, adding more food vendors, entertainment, exhibitors,  porta-potties, and thanks to Metro Transit, we can offer free rides to Como!

Bonsai, martial arts, Ikebana, singing, dancing, drumming, delicious food and other aspects of Japanese culture will take center stage at the 18th annual Como Park Japanese Lantern Lighting Festival, a family-friendly event, reminiscent of Japan's annual Obon holiday, on Sunday, August 21, 2016 from 3:00pm-9:00pm on the grounds of the Marjorie McNeely Conservatory in Como Park. Admission is $5.00 per adult (13+), $3.00 per child (ages 3-12) and Seniors (ages 65+), free for children under 3. Free shuttle bus service will be available until 10:30pm from a staffed off-site parking lot at the District Service Center located at 1930 Como Ave. Sorry, no pets will be allowed on festival grounds.

Thanks to Metro Transit, we can also offer you a free ride to the Japanese Lantern Lighting Festival on August 21st. Just click HERE, answer 2 questions and get your pass!

If you'd like to skip the line you can purchase advanced adult tickets by clicking HERE.  Advanced children and senior tickets can be purchased HERE.