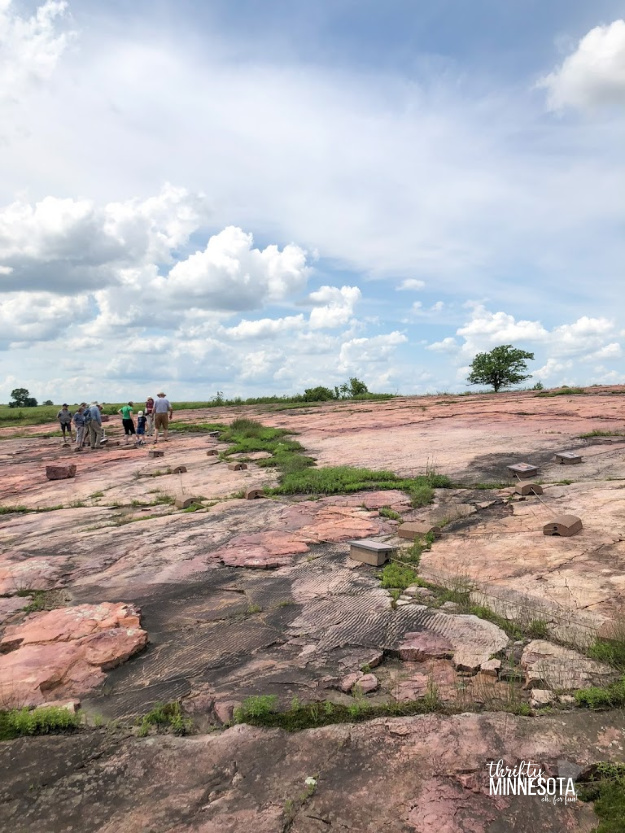 We just received word that the Jeffers Petroglyphs historic site is hope for limited visitors. If you aren't familiar with it, it's located in southern Minnesota and is part of the Minnesota Historical Society.  It's been a few years since we've been to it but now that it's open again I'm hoping we can plan another visit soon.
The best part of the Jeffers Petroglyphs area is that it offers history, nature and curiosity all together.   Something for everyone type of deal.  I learned about this place when our daughter came home from school and mentioned it.
There's a small charge of $8 unless you are a member of the Minnesota Historical Society, in which case it's free. You can purchase tickets in advance here.
Important changes: 
The visitor center is only open for restroom use and onsite ticket purchases. The museum store, exhibits, and theater are temporarily closed. The water fountain is not available. PLEASE bring your own water.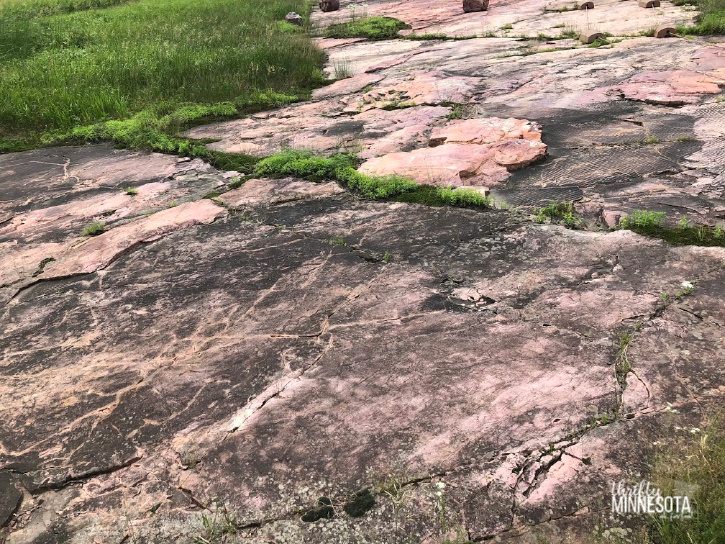 Additional information about Jeffers Petroglyphs:
One of the world's most extraordinary collections of petroglyphs, made by the ancestors of today's American Indians, is found in southwestern Minnesota on a rock outcropping surrounded by restored and native prairie. These rock carvings include images and symbols of humans, deer, elk, buffalo, turtles, thunderbirds, atlatls, and arrows. More than 5,000 individual petroglyphs have been inventoried, and they tell a story that spans more than 7,000 years.