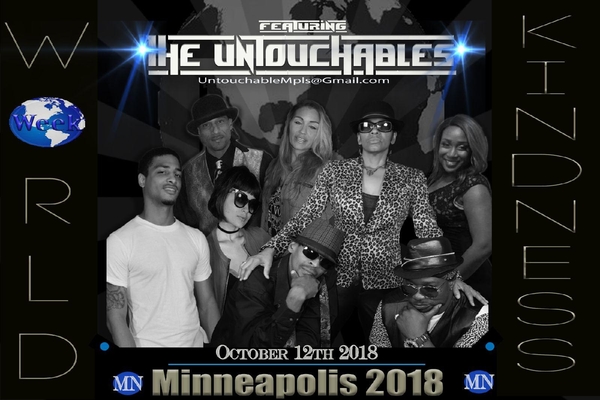 Most of us are very fortunate and don't have to worry about the roof over our heads or where we'll be each night.  Not everyone is as fortunate.  There are still homeless, even in the suburbs and yes even in small towns.
We recently learned about the Kindness at Home: a Concert in Support of Housing an event taking place this Friday evening (Oct 12) in Bloomington at the Hyatt Regency from 6-9:30.  This concert is part of The Kindness Concert Experience, celebrating the power of music all around the Twin Cities now through the end of October.  
Admission price includes great music, food, and fellowship.  The Untouchables, Travla, and Antonio Jackson will be performing.  The advance tickets can be purchased here.
Join us for this one-of-a-kind celebration of music, kindness, and community. Enjoy great food and inspiring music by Travla and The Untouchables. We are inviting people who are experiencing housing difficulties and will have a few brief speakers, including Lydia Marie and Mr. Law, who has been supporting people with housing difficulties for many years and founded 363 Days.  The goal is to have a lot of fun while raising awareness, providing support, and increasing our sense of community.  The event includes a raffle and a community market. If you are able, please bring warm clothing, including socks, mittens, gloves, and sweatshirts, TENTS, warm sleeping bags, books, and toiletries for the market. Brought to you by The Kindness Concert Experience, Inclusivi-tee, and Promotional Sponsor, The American Institute of Architects. Held at the Hyatt Regency in Bloomington.