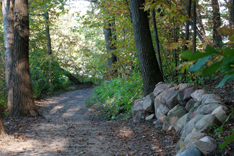 Just recently we were at Lebanon Hills Regional Park with friends, I could not get over all the lily pads!. We were hiking and the trail we chose took us along the water for part of the way. The water was covered in lily pads. I tried to imagine a frog on each of those lily pads, think of all the noise they would all make!
If you've never been to Lebanon Hills, it's a great park. Located in Eagan, not far from the hustle and bustle of the city, it's a place that could not feel any further from, what it's actually very close to. You feel like you're up north in the woods. We had to look at the maps and signs while we were out walking, just to make sure we didn't get lost.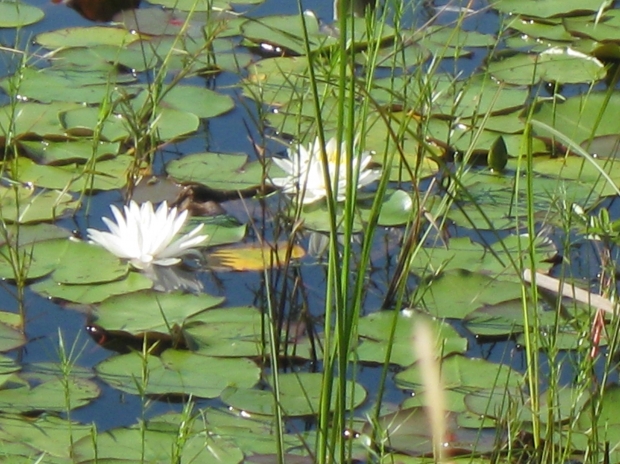 Lebanon Hills Regional Park is the largest park in the Dakota County park system. Containing almost 2,000 acres, the park offers miles of trails and many lakes for year-round outdoor sports, recreation and environmental education.

The Lebanon Hills Visitor Center, located in the eastern section of the park, offers park information, interactive nature displays, courses and programs, equipment rental and access to all the beauty the park has to offer.
About the Author
Latest Posts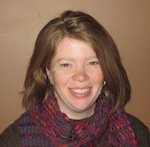 Kristi is married with twin daughters. She grew up on a small dairy farm, but now lives in the south metro area. She enjoys finding free or thrifty things to do whether they are outings close to home or last minute adventures to far-away places.
Kristi can also be found enjoying estate sales, attempting to garden, volunteering in the wetlands or a favorite thrift store, or maybe just enjoying a good play in one of the many theatre venues in the area.