Are you in the twin cities and have some free time, or perhaps just looking for something to do outdoors?  The Links At Dred Scott is a great outdoor mini golf attraction, located in Bloomington.  That means it's not far from the airport, or the Mall of America.  There's a coupon on-line for a discount off golf, before 11am, or after 9pm because we all know how fun being Thrifty is!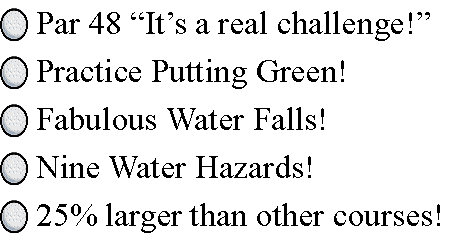 The Links at Dred Scott Miniature Golf has over 5000 sq. ft. of putting surface for players to explore with holes ranging from a water jump hole to a hole with an elevated cup that will test your mettle. Our course does not contain such obstacles as animals, windmills, or clowns, but has a more natural look that incorporates undulations and unexpected turns within the green itself. The Links at Dred Scott is a challenging course that will test your skill as a golfer while providing you with many creative and novel holes that never play the same twice! The average score per round is 60…can you do better?

Voted the Best Minigolf Course in Minnesota 2013!!