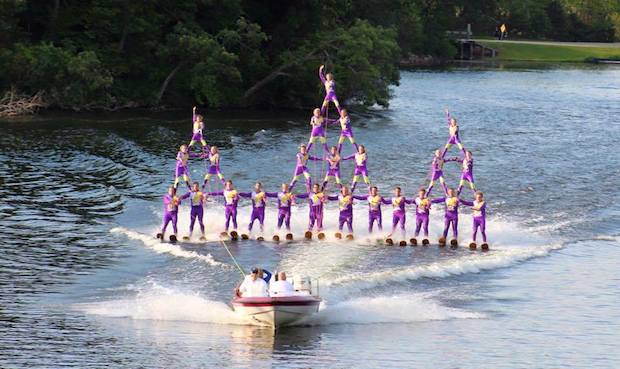 For something fun to do this weekend, check out the Little Crow Water Ski Team! They will be having two shows: Friday at 7:30 and Saturday at 7:00. My cousin's daughters are part of the team and they are really good! They are getting ready for Nationals so they should be extra great shows this weekend!
From their web site: What can I expect to see? All of the major show ski events, including jumping, barefooting, ballet lines, pyramids, classic doubles and wakeboarding, strap doubles, trios and swivel.
Performances are at Neer Park in New London, Minnesota. Neer Park is located at 311 2nd Ave. SE in New London, MN. Click here for detailed driving directions to the park. Tickets are $5.00 for adults and $3.00 for students.