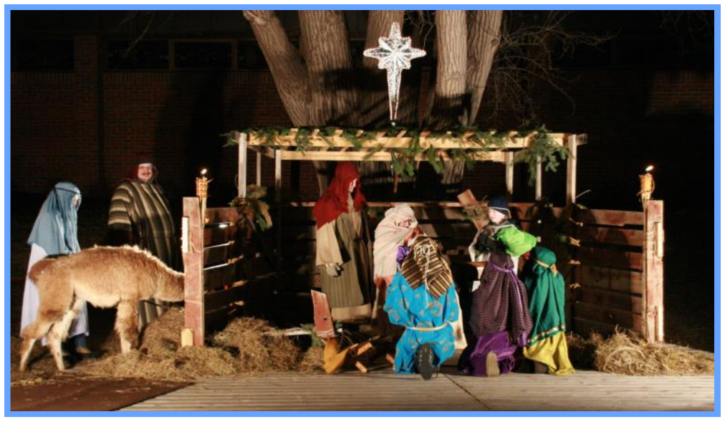 I've never been to a living nativity, but I think it's something my family would enjoy. Maybe we'll give it a try this year! St. Stephen Lutheran Church in White Bear Lake is hosting a free Living Nativity the next two Saturdays, December 14 and 21, from 4:30 – 7:30 pm each night.
Besides the interactive living nativity, they'll also have a photo booth, live music and caroling, and a flavored hot chocolate bar as well as other tasty treats.
For more like this, Twin Cities Frugal Mom has a great roundup of other Free Live Nativity Events in the Twin Cities.