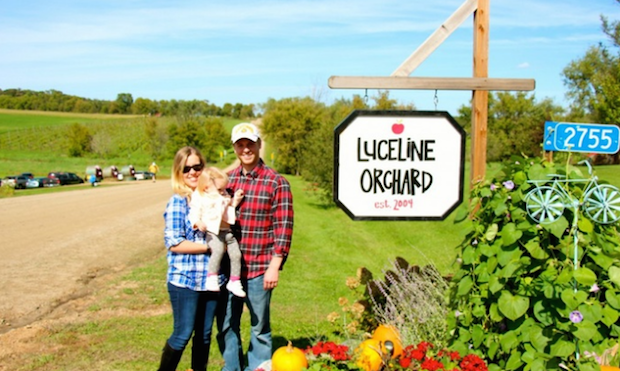 LuceLine Orchard, about 45 minutes west of the Twin Cities Metro in Watertown, MN, has lots of fall fun for kids and adults alike! Keep reading below to find out about a GREAT LuceLine Orchard Discount Deal!
At LuceLine, you can explore the orchard's trails by foot, bike, horse, or hovercraft, and take along binoculars for bird-watching stops. In the "Mess Hall" you can feast on Minnesota-made brats, burgers, hot and dogs cut in apple cider, as well as house-made apple slaw. And be sure to pick up a pumpkin pie to take with you when you go. There is also a corn maze, petting zoo, kiddie train rides, and hay mountain. Before you leave, explore the tornado trail to see trees that have been twisted 180 degrees from the tornado that hit in July 2015.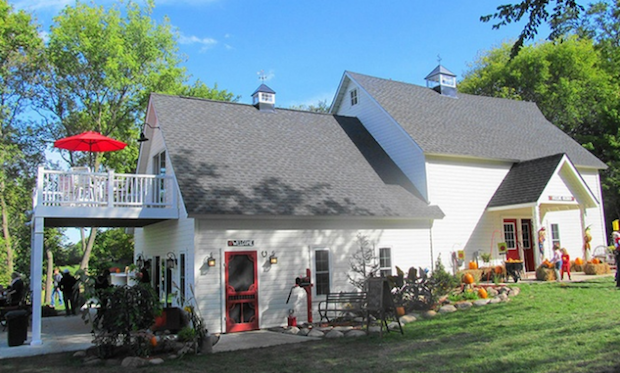 With this LuceLine Orchard Discount Deal you can pay only $22 for a hayride, corn maze AND meal for two! Or, you can pay $40 and get the same deal for 4 people ($56 value). Bringing 5 people? You'll pay $50.00 ($70 value). Enjoy a hayride drive through the orchard and a corn maze for kids. For the meal, customers choose from an apple burger, a bratwurst, or a quarter-pound hot dog and pair it with a drink and a bag of chips.