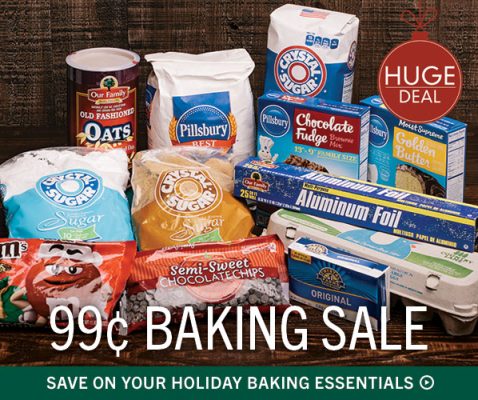 I always wait for this sale to come back every year – it's the Lunds & Byerlys 99¢ Baking Sale! This is the perfect opportunity to stock up for all of your holiday baking.
All of these deals are available with an additional $10 purchase. You can also get their weekly deal with that $10 purchase, which this week is a 7th Avenue Pizza for just $1.99. (Grab that weekly coupon HERE.)
You can see the full list of this week's deals here.