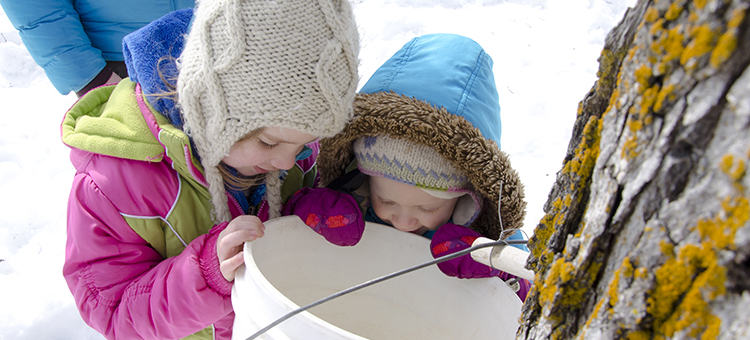 Next weekend is the start of maple syrup events at the MN State Parks, beginning March 9th and continuing until April 14th. There will be workshops, family events, demonstrations, and more, all with a maple syrup theme. Check out the full schedule here on their website. Hopefully you can find an event close by or take a road trip on a nice spring day.
It's quite a process to get delicious maple syrup from the tree to your table each spring. Come to a maple syruping event and check it out for yourself. You'll enjoy some hands-on experience, and we know you'll enjoy your sample of the fresh syrup!

When does the sap run?

Maple sap runs best when daytime temperatures are in the high 30s to mid-40s and overnight temperatures are below freezing. This cycle of above-freezing days and below-freezing nights needs to continue for several days, although nature occasionally has been known to provide a good run under less perfect conditions.

Sometimes sap flows as early as January or as late as May, but in Minnesota, sap usually runs from about March 15 to April 20.