You know summer is close when the Market Fest Season Opener is here. Join the fun in Eagan on Wednesday afternoons/evenings for Market Fest. The first one is this week from 4 – 8 pm.
Please note that this year's Market Fest will be a little different from normal due to COVID-19 precautions, but they will still be open. There will not be entertainment for the month of June; entertainment for the rest of the summer will be determined at a later date. Space between vendors will increase, and 6-foot spaces will be created for waiting areas.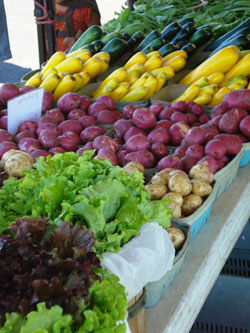 They ask that you limit traffic to one shopper per household and use credit or exact change when possible. Get in, get your goodies, and go home!
The calendar can be found here if you want to stay up to date on what happens each week. Eagan Market Fest is located at 1501 Central Parkway on the Festival Grounds next to the Eagan Community Center.