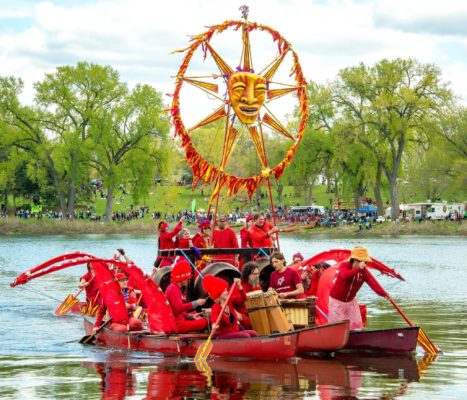 The 45th Annual MayDay Celebration features a parade in Minneapolis along Bloomington Avenue, and then continues with a ceremony and festival in Powderhorn Park!
The parade is a vibrant display of participants that dance and play instruments. A story is told, section by section, each designed musically and visually as a walking theatrical performance. The parade begins at noon on Sunday, May 5th. It begins at 25th St & Bloomington Ave south to 34th St and then west into Powderhorn Park in Minneapolis.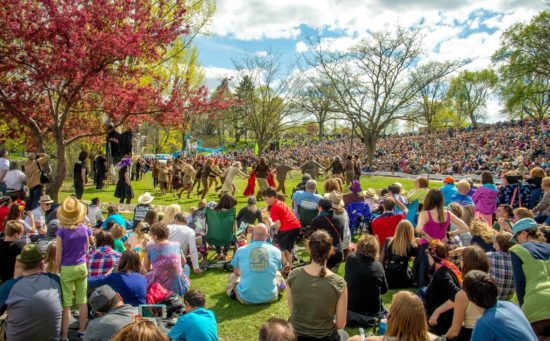 After the parade, enjoy the Tree of Life Ceremony (3 pm) and the MayDay Festival at Powderhorn Park. All events are free, but donations are gratefully accepted at the event.