One of our favorite events takes place next weekend.  Memorial Day Weekend at Historic Fort Snelling takes place over the course of three days so plenty of opportunity to attend.  We enjoy it because it's history, education, as well as learning.  A place to bring the kids and have their learning disguised as fun.
* Admission for kids age 4 and under, Native Americans, Blue Star Families as well as Veterans and MNHS members are free. Other admission prices are $12 adults, $10 seniors, college students, $6 ages 5-17.  More information can be found here on their website.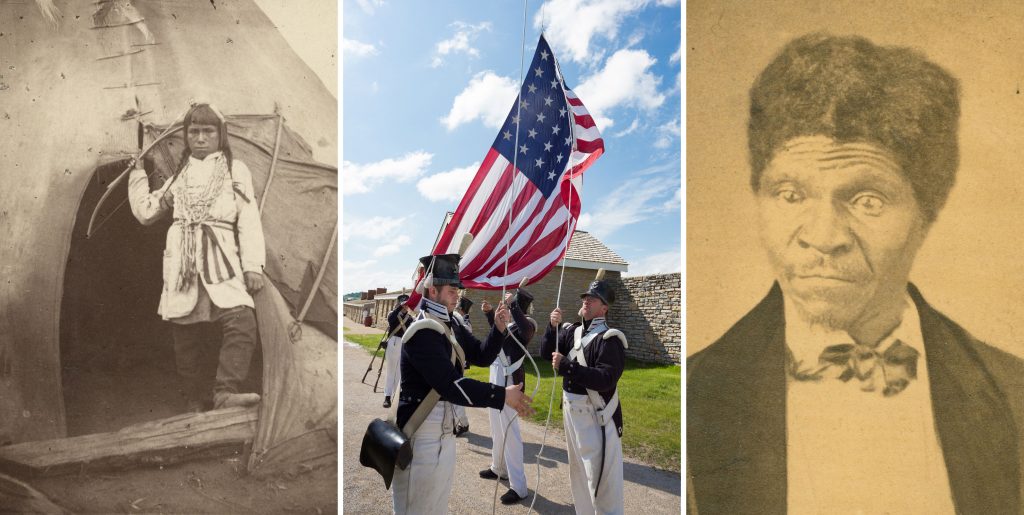 Additional details about The Memorial Day weekend events at Fort Snelling:
On Memorial Day Weekend at Historic Fort Snelling, explore the grounds, visit with interpreters, and engage with the many stories that make up the site's history.
Learn about Native American history and the fort's role in US expansion. Explore stories of African Americans at Fort Snelling, like the 25th Infantry soldiers in the 1880s and Dred and Harriet Scott, whose struggle to gain freedom from slavery helped ignite the Civil War.
Watch demonstrations like cannon firings, hearth cooking, blacksmithing, and more. Join in historic games on the parade grounds, and kids can try out the "History Hunt" and earn a small prize.
On Monday, don't miss a special "living timeline" of America's military past on the fort's parade ground, with costumed interpretive staff and reenactors sharing the history of Americans serving in armed conflicts.