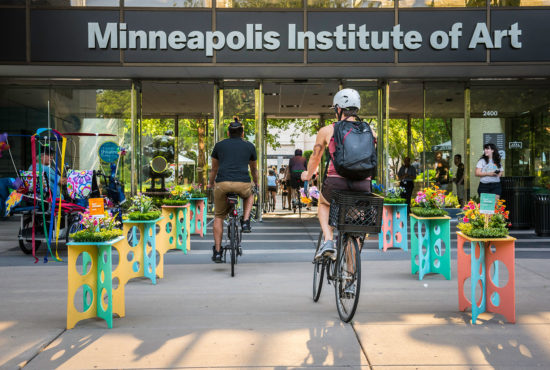 Need a cheap date night? Mark your calendars for Third Thursday events at the Minneapolis Institute of Art! Admission to Mia is always free, but on the third Thursday of every month, you can visit from 6 – 9 pm to experience Mia's diverse art collection along with unique programs, drinks, and live music.
Upcoming Third Thursday events include:
October 17th – Artists Respond
Join us for this FREE event inspired by Mia's current exhibition "Artists Respond: American Art and the Vietnam War, 1965-1975." Connect and create with artist activists responding to relevant contemporary issues today. Discover the impact of creativity as a change-maker in today's world. Design a postcard to send to your representative, hear a thought-provoking live music performance by Tufawon, and engage with activities by Burn Something Zine and others that highlight the power of making change through art.
Free "Artists Respond" exhibition tickets available to My Mia members on this day.