Check out a FREE virtual New Year's Eve party this year, put on by Minnesota Children's Museum!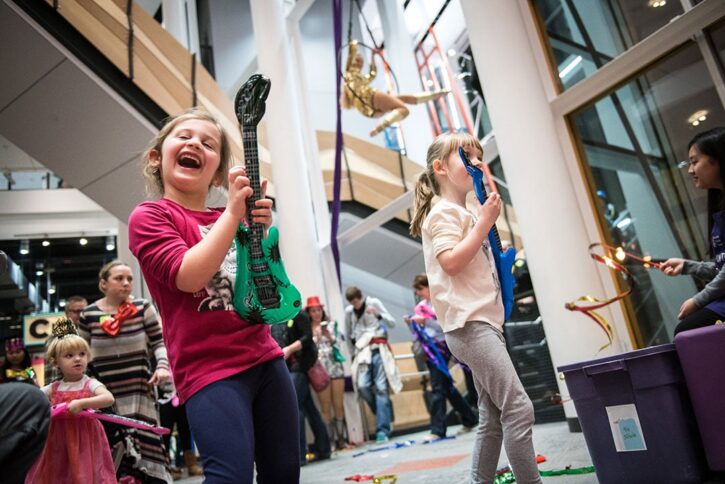 Minnesota Children's Museum typically hosts their Sparklerama event each year, but due to COVID the museum is currently closed. But instead of just canceling the event, they're taking the festivities online…for FREE!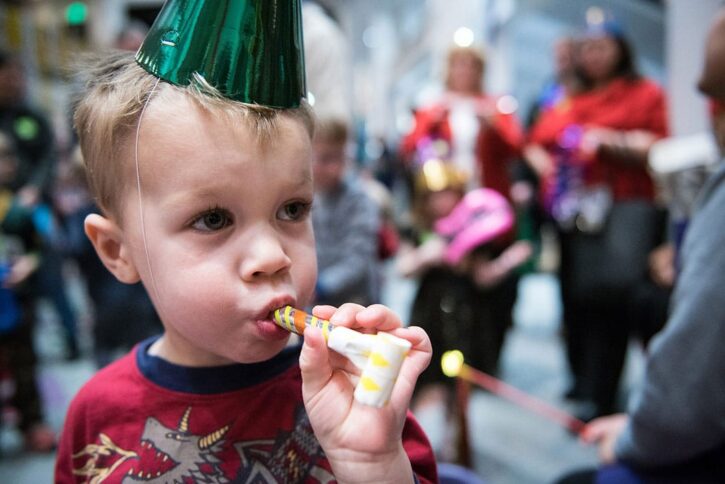 Enjoy a virtual bash complete with music, dancing, fun activities, and a ball drop – all from the safety of your own living room. The livestreamed event begins at 7 pm on December 31 and will last approximately 30 minutes.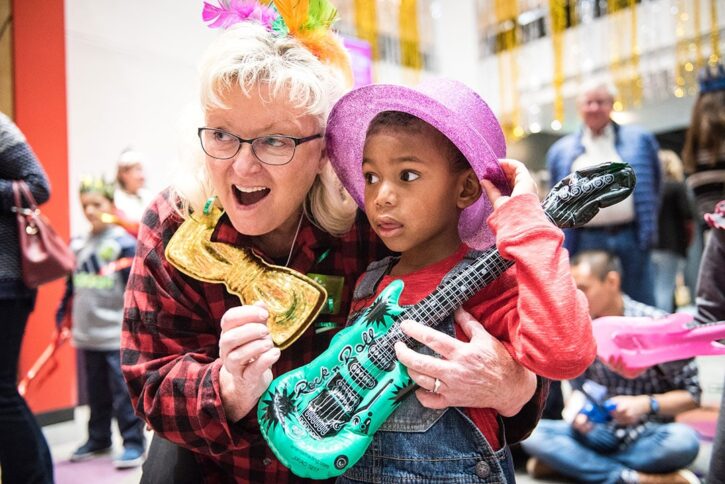 Please note that you do need to register in advance to get access to the livestream link. You'll also notice you can add on a "Party in a Bag" option filled with party favors, noisemakers, and other goodies to celebrate with up to four people. The Party in a Bag costs $10 and will need to be picked up at the museum (curbside) on Wednesday, December 30 between 11 am and 2 pm.
Check it out HERE!
Serves 12 | New Years Eve Party Kit | Assortment for 12 | Includes Banners, Tassel Garland, Paper Hats, Tiaras, Horns, Squawkers, Balloons, Swirls and Fringe Curtains

Joy Bang New Years Eve Games for Kids New Years Eve Party Supplies 2021 Happy New Year Decorations 2021 New Years Activities Clock Games for Happy New Year Party Favors

iGeekid 60 PCS Glow in The Dark Party Supplies Glow Sticks Bulk LED Party Favor Light Up Toys Kid/Adults 50 Glow Sticks Necklaces Bracelets/5 Light Up Glasses/Led Wreath,New Year Eve Decorations

Funnlot New Year Eve Bingo Game 24 Players New Year Games for Party New Year Games for Kids New Year Bingo Game Cards for School Party Supplies for Family Classroom Activities New Year Party Favors

Party Hats Making Activity Kit of 12 c/w Pompom & Stickers. Group Activities, DIY Art & Craft Home Project. Birthday, Christmas, New Year, Easter & Fiesta Decoration for Kid. Boys & Girls Game Supply

Konsait 55 Gold New Years Eve Temporary Tattoos for Kids, NYE Party Decor Sticker, NYE Happy New Year Decorations for 2021 New Years Decorations Happy New Year Decorations Party Supplies Favors