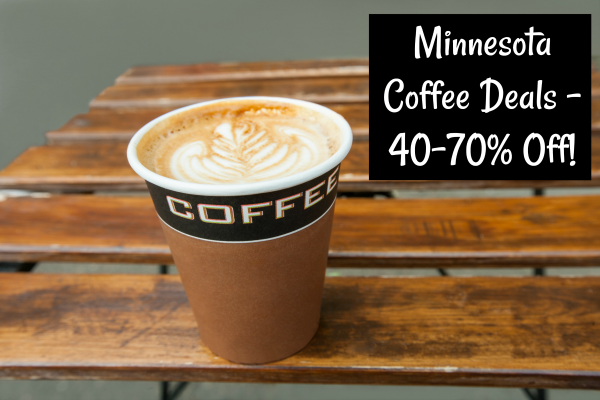 I'll make a confession and say that I don't like coffee. Seriously! I have tried it many times over the years thinking I will eventually like it, but NOPE – it's not going to happen. BUT, I know I'm in the minority and, especially on a chilly day like this, lots of people want to start the morning with a cup of coffee. Getting a great deal on that coffee is even better, right?
If you want a great deal on YOUR next cup of coffee, check out the list of Minnesota coffee deals here. You'll find lots of Groupon deals for local coffee shops and cafes for coffee at a big discount, plus some deals on doughnuts and other goodies to go with the coffee!
And don't forget that TODAY, 10/10, is the LAST DAY for Holiday's Free Coffee Tuesday at Holiday Stationstores! They're offering a free cup of coffee all day and any size, no coupon required.