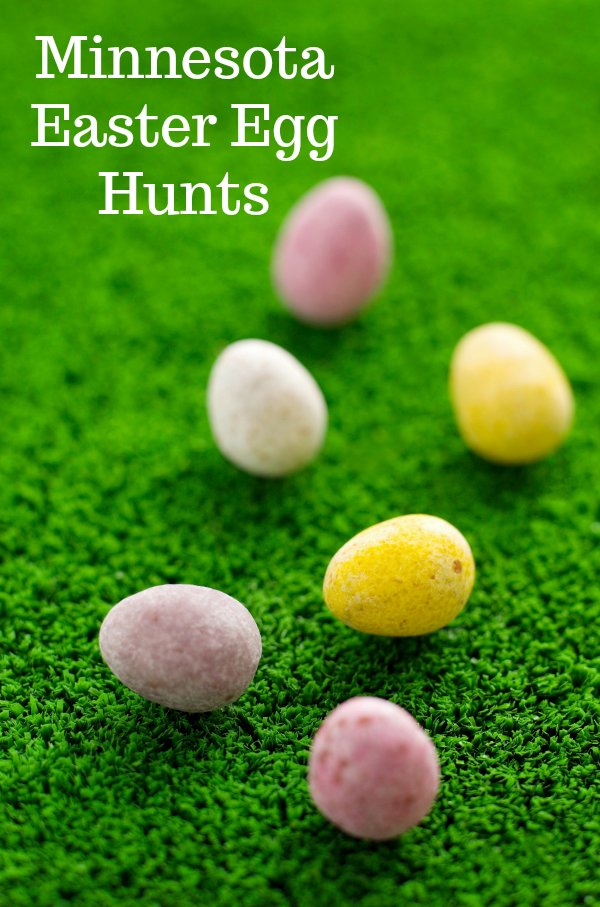 It's time once again, for the annual list of Minnesota Easter Egg Hunts and events. We've tried to include as many as we can but please leave a comment or email us at thriftyjinxy@ live.com if you know of any we missed that you feel we should include.
For each of the hunts below, click on the city name for further information and find out details, some require advance registration. We have tried to include as many FREE hunts in Minnesota on the list that we could find, but found some that have an admission and we noted that.  The list is alphabetized by the town name so be sure to check the date and times.

FREE Minnesota Easter Egg Hunts
(In alphabetical order by city.)
March 24th- Anoka- Anoka Senior Center  10am-12pm
Egg hunt, games and crafts. Hunt eggs outside then come inside and play games and have a snack. This event is free
March 31st  & April 1st– Blaine (Renovation Church) –  3/31 at 1:00, 2:30, or 4:00pm; 4/1 at 9:00, 10:15, or 11:30am
Largest Egg Hunt in Blaine!  Organized by Renovation, there are free enormous egg hunts after each of our FIVE services.  There will be 30,000 eggs filled with candy, bouncy balls, stickers, and prizes from donors like Chick-fil-A, Culver's, and Target!  We have three different age zones (0-3, 4-6, 7-11). ** Children will need to attend the adult service or the kids programming (highly recommended) during the service in order to get a wristband to participate in the enormous egg hunt after the service.
March 31st- Bloomington– 10am activities 11am Egg Hunt
Enjoy music,  information booths, prize drawings and other family fun activities sponsored by the City of Bloomington from 10-11. Then at 11am kids ages 8 and under are invited to come and hunt for 9,000 eggs scattered around the Normandale Lake Bandshell. The egg hunt is sponsored by the Bloomington Optimists Club.
March 31st- Burnsville–Good Shepherd Lutheran Church & School  2-5pm
Hunt is for ages 10 and under, held outdoors. Divided by ages and times. Additional activities for the entire family include hands- on experiential Easter story center, Bounce house & games, Art Center with face art and activities, Craft Center with a craft activity child/family photo with Bunny. A concession stand is available.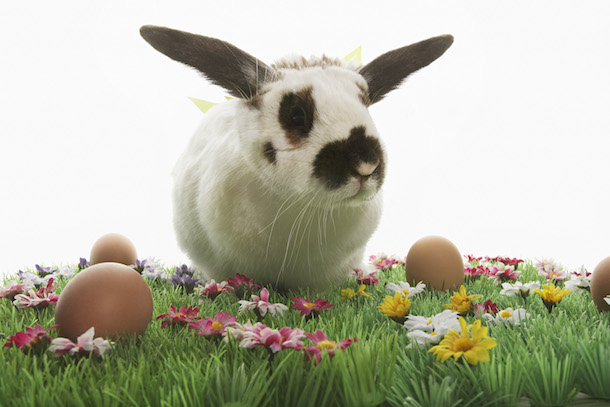 March 31st- Bloomington at 10-11:00
Egg Hunt for kids 8 and under. Activities start at 10am and egg hunt will be at 11am. Music, information booths, prize drawings and other family fun activities.
March 31st – Chanhassen at 9am
The 35th annual Easter Egg Candy Hunt at City Center Park features prize giveaways, a coloring contest, the candy hunt, and an appearance from the Easter Bunny!  Children ages 12 and under. Each participant will also be eligible for the door prize drawings (must be present to win). Event will be held rain or shine at City Center Park, just north of Chanhassen City Hall. **Advanced Registration
March 31st-Duluth (Lake Superior Zoo) 10am-2pm
Hop on down to the zoo and enjoy hunting for eggs, playing games, special animal enrichments, treats, prizes and the Easter Bunny himself! Baskets of fun for kids of all ages! Participate in our annual coloring contest and have a chance to win zoo-inspired prizes and even a zoo membership. Coloring contest sheets can be downloaded here.  **$5 for children ages 3-12, $10 for ages 13 and up. Members are free.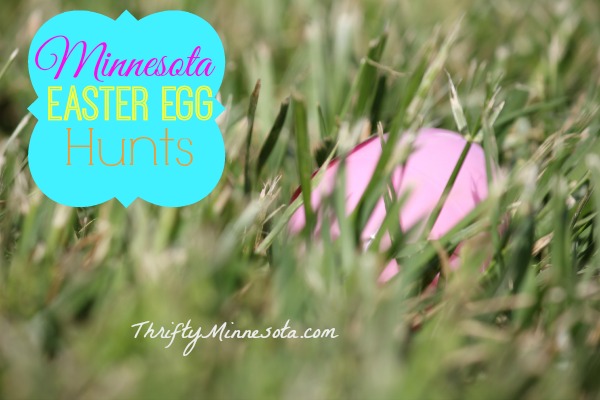 March 24th-Elko 10am
Ol' fashioned Egg Hunt right at Eagle View Elementary in Elko New Market! Epic fun for ELEMENTARY kids around the school. Awesome fun for PRESCHOOLERS on the playground. All kids will receive and Egg Hunt gift bag filled with candy. **Admission/ Children up to 5th grade.  Pre-registration suggested and a discount for doing so.
April 1st– Fridley/Maple Grove Fridley 8:30,10:15 & 12:00 or Maple Grove 9:00, 11:30 & 1:15pm
100,000 eggs, multiple indoor egg hunts with age appropriate candy and "No peanuts". Live animals, cast from Disney's Frozen, Ironman and all the superheroes and more. Pre-register to skip the long lines.
March 31st- Hayfield (Red Barn Learning Center) 10am-1pm
A relaxing egg hunt with no shotgun start. Kids can gather eggs at their leisure until they fill their basket (provided). Candy for all participants, and larger prizes for "real" and golden eggs.  Come get a first look at our baby animals! Goat kids, lambs, bunnies, chicks and ducklings!  **Farm admission is $7 (+tax) for age 1 and over.  Advance admission can be purchased here to skip the line.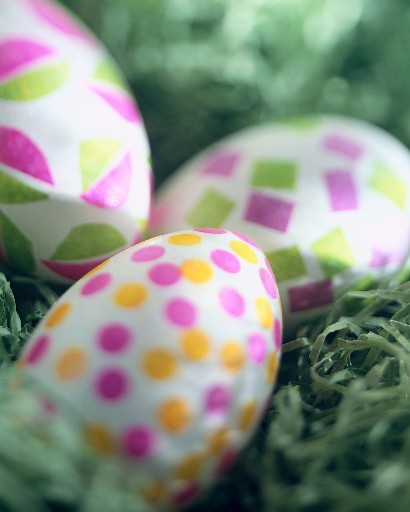 March 31st- Minneapolis– Restoration Church 10:00 AM 11:00 AM
Coffee, doughnuts, and treat-filled, allergen-aware eggs for everyone! Bring your friends and neighbors for a relaxed time of enjoying sunshine and watching kiddos hunt for encapsulated sugar blasts.In case of inclement weather, we'll meet inside the Lake Nokomis Community Center and start at 10:15
March 24th- Minneapolis – Van Cleve Park  10:30am-12pm
Hop on over for the annual Spring Egg hunt at Van Cleve Park! There will be a fantastic egg hunt in our beautiful park for various age levels. Enjoy snacks, egg decorating and baskets, tissue paper flowers and spin art!
March 31st-Osakis (Erickson's Petting Zoo)10-2pm
This one has a fee. Annual Easter Egg Hunt to fill a small basket with filled plastic eggs. Come anytime between 10am and 2pm, as we have plenty of eggs out. Spring is also time for check out all the babies. Will also be giving horse and wagon rides. *Admission $6.50 per person, one and under, free. 
March 24th- Osseo  12pm
Join the City of Osseo and the Osseo Fire Department Relief Association for the annual Easter Egg Hunt at the Osseo Fire Station, 415 Central Ave., Saturday, March 24 at 12:00 noon! We'll have Easter eggs hidden in Boerboom Park where all children under the age of 10 are invited to partake in this great community event.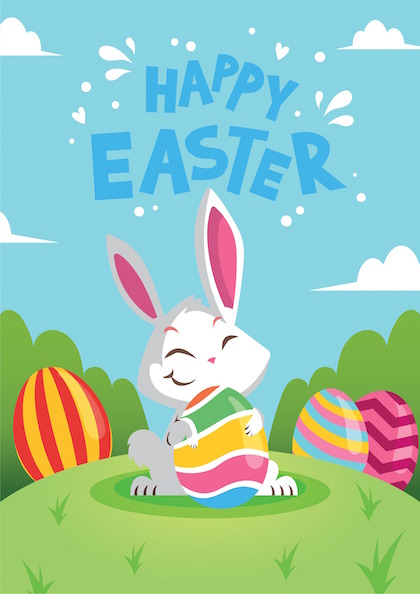 March 24th- Rosemount  10am
A bunny will be hopping into Rosemount with lots of eggs and candy for children to hunt for at this traditional Egg Hunt for kids ages 10 and under. This is one of Rosemount's most cherished events and it is located at the Ames Soccer Complex at Dakota County Technical College. Children are divided by age groups, and a bunny is available for photos. Don't be late! Hunt begins at 10 a.m. sharp. They will be accepting donations for our local 360 Communities and the Family Resource Center.
March 25th & 31st- St. Paul/James J. Hill House– 3/25 & 3/31 at 10-11am
An outdoor egg hunt for children age 2-7 on the lawn. Participants can win prizes, enjoy a snack, hear stories and look around the first floor of the elegant Gilded Age home. **Reservations are strongly encouraged. All children must be accompanied by an adult. Event is outdoors and please bring a basket to collect eggs. Admission/Reservations
March 24th- Vadnais Heights 10:30am
The Easter Bunny will visit while you hunt for eggs at the Annual Easter Egg Hunt at Community Park. This free event is hosted by the City and the Vadnais Heights Lions Club; however, non-perishable food items will be collected for the Vadnais Heights Community Food Program.
March 24th- Woodbury 6:00PM
Toy-filled eggs will be scattered around the outdoor softball fields at HealthEast Sports Center. Collect up to 10 eggs in your specific age group.