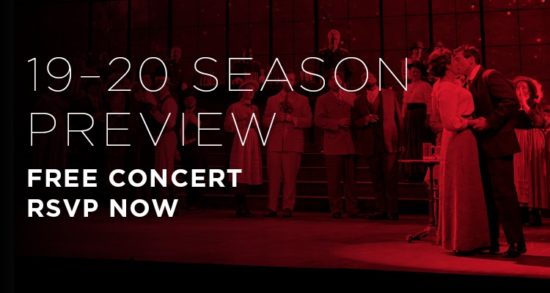 The Minnesota Opera is presenting a free concert that will preview their upcoming 2019-2020 season! It will take place Sunday, September 29th at 2 pm at the Ordway, but since reservations are required, you'll want to take care of that now. RSVP online or by calling MN Opera Patron Services at 612.333.6669 (Monday – Thursday, 10 am – 5 pm).
This FREE event will introduce the incoming MN Opera Resident Artists and will include excerpts from each opera being performed this season, as well as additional selections from the greatest hits of opera!

SCHEDULE OF EVENTS

12:30pm – Doors and ticket office open

1:30pm – Hall opens for seating

2pm – Program and performances in the Music Theater
Thanks, PhenoMNal Twin Cities!