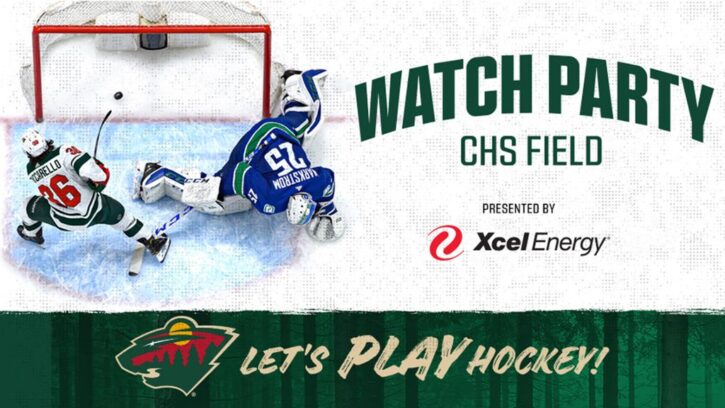 Calling all hockey fans! You can cheer on the Minnesota Wild this Sunday, August 2 at CHS Field in St. Paul as the Wild takes on Vancouver in Game 1 of the 2020 Playoff Qualifying Rounds.
The game will be shown on the video board in left-center field. Puck drop is at 9:30 pm, but you can come early as gates will open at 8 pm with pre-game entertainment.
Tickets are $5/person and can be purchased HERE. Concessions will be available for purchase.
Visit the Minnesota Wild website for more information as well as a description of enhanced safety precautions due to COVID-19.