Going to the dentist is often something people put off when it comes to figuring out important bills and things they need to purchase. Many times it goes on the "someday" list.
However, it's so important to make sure kids go to the dentist, just as important as their well check-ups with the doctor. But it's not just kids who need dental care. It's a health necessity to everyone, but many face barriers to care.
On September 7th-8th, hundreds of volunteers, including dentists, will provide dental care to as many as 2,000 patients who face barriers to care. The event will be held at the Minneapolis Convention Center.
Dental care will be offered to adults and children of all ages. Doors open at 5:30 a.m. and close at 5 p.m. each day. Children under 18 must be accompanied by a parent or guardian. Early arrival is encouraged as patients will be seen on a first-come, first-serve basis until capacity is reached each day. Those seeking treatment should be prepared to spend the entire day at the event.
Full dentures, root canals on molars, crowns, extractions of unexposed wisdom teeth and dental implants will not be provided. Patients will be given a registration and release form to complete, however they will not be checking IDs or any other personal documentation.
Free bus rides are available on Nicollet Mall in downtown Minneapolis and to and from the Minneapolis Convention Center. The free service on selected routes between Grant Street and Washington Avenue is offered on buses marked "Free Ride." Other buses on Nicollet – and all within the Downtown Zone – charge 50¢. Free-ride buses leave every 10 minutes on weekdays and every 15 to 30 minutes on weekends. Buses on Nicollet stop every other block between 5th and 13th Streets.
More specific details can be found here.
About the Author
Latest Posts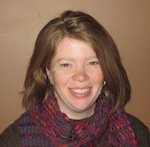 Kristi is married with twin daughters. She grew up on a small dairy farm, but now lives in the south metro area. She enjoys finding free or thrifty things to do whether they are outings close to home or last minute adventures to far-away places.
Kristi can also be found enjoying estate sales, attempting to garden, volunteering in the wetlands or a favorite thrift store, or maybe just enjoying a good play in one of the many theatre venues in the area.